The French superstar is yet to extend his contract with the Parisian outfit.
It has been nothing short of a blockbuster transfer window for Paris Saint-Germain. Of the five major signings they have made this summer, four have been free transfers, including Lionel Messi. PSG look like a completely different side this season. They have resolved a lot of issues in their multi-talented squad, which includes Neymar and Kylian Mbappe.
However, a lot of their good work could come undone if the Parisian outfit were to lose Mbappe. Kylian Mbappe's future at PSG has been under immense scrutiny all summer. With just a year remaining on his contract, the situation has become a lot more convoluted. The Frenchman's long-known desire to play for Real Madrid is nothing new. Taking all things into account, an outgoing move for the French sensation could be on the cards. PSG must do everything in their power to keep hold of Mbappe. Else their chances of bringing the elusive Champions League title to the French Capital will take a blow.
Khel Now takes a look at five reasons why Kylian Mbappe should stay at Paris Saint-Germain:
5. Last year's woes
Given the talent at PSG's disposal, it is fair to consider last season as a colossal failure on all fronts. They sacked a manager, who went on to win the Champions League. Later, they even failed to win the so-called one-horse race domestic league by losing to Lille by a point.
Ultimately, it was a disappointing season for the Parisians. For Mbappe, who has been with the club since the 2017 season, there could not have been a worse moment to leave the club. As a French international, he would feel that he owes his city and his club a much better final season.
Moreover, with the new recruits in place, PSG are well set to challenge for every possible piece of silverware. Mbappe can potentially round off his stint at the Paris outfit with a superb successful season. He has the opportunity to become an icon at this club; create a legacy. What's even better is that it is after all his home nation. The fans, here, will always have a special place for him.
4. An Unfulfilled dream with world-class squad
Mbappe and the UEFA Champions League have not had the kindest of relationships. After a dream run with AS Monaco in the 2016/17 season where they lost in the semi-finals, many expected the attacker to have the UCL title in his cabinet by 2021. However, things have not gone quite to plan since his move to PSG. Despite coming close in recent times, the title remains a dream that is yet to be fulfilled.
In Mbappe's last two seasons in Paris, he has finished as a semi-finalist and a runner-up. To say that the elusive trophy was in touching distance is no exaggeration. Mbappe has been an important player in PSG's journey to these heights. So far, the Frenchman has 133 goals and 63 assists in 174 appearances to his name in a PSG shirt.
Given PSG's level of recruitment heading into the season, their chances of lifting the coveted title have increased multi-fold. PSG's transfer window was already impeccable before they went on to acquire Lionel Messi. The Argentine will bring the X-Factor that could help PSG make that last push to win the Champions League. In Mbappe's four years at the club already, the forthcoming season presents itself as the best chance to lift the long-desired crown. It would be quite foolish to miss such a chance to add an important medal to his collection.
3. To play alongside Lionel Messi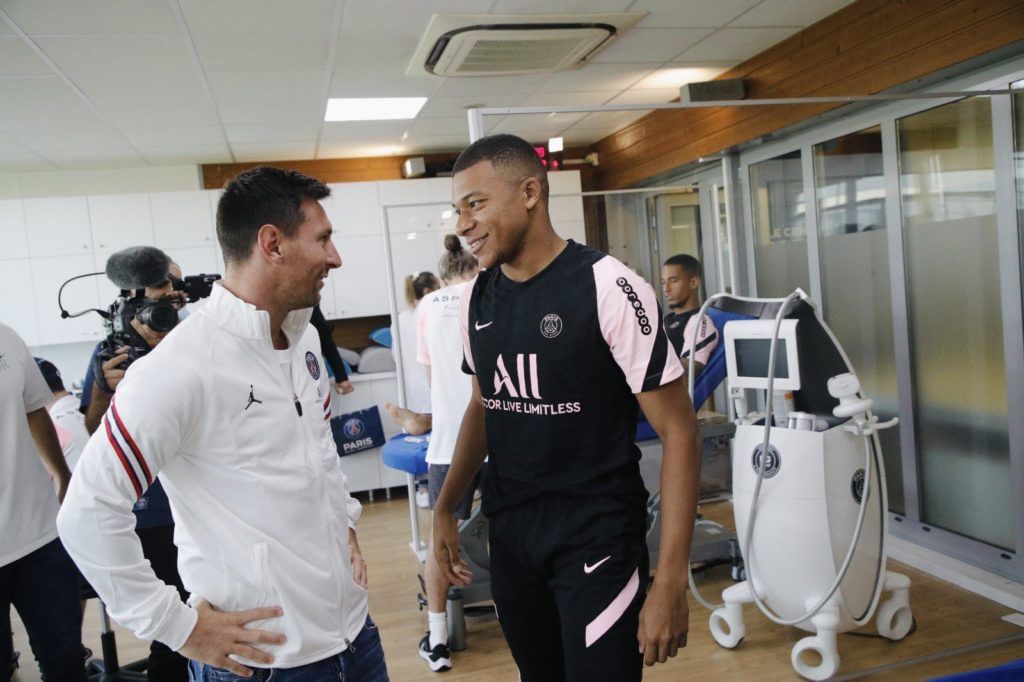 Having already highlighted the quality of PSG's signings, the opportunity to play alongside Lionel Messi needs to be pressed upon. This summer has been all about the transfer saga of Messi. A chance to play with the Argentine is not one to pass up.
We have seen Neymar and Mbappe link up, bringing the best out of each other over the years. Add Messi to the mix and the complexion of things changes completely. Mbappe had an xG of 24.6 last season for PSG in Ligue 1 and scored 27 goals. With the creativity of Messi in the side, who has registered an xA greater than 10 for years now, Mbappe's goalscoring chances should rise astronomically.
Playing alongside Messi will not only be an incredible learning experience for one of the future greats, but also a fantastic opportunity for Mbappe to register some top-class numbers this season. PSG are serious contenders for the Champions League and the potentially phenomenal numbers coupled with silverware could give him the push to challenge for the Ballon d'Or. This should certainly be enough motivation for the Frenchman to remain in Paris.
2. Contractual matters and the downfall of La Liga
While there are already enough compelling reasons to remain at PSG for at least another season, his wages are certainly another, which no other club can really afford right now. With just a year remaining on Mbappe's contract, negotiations are in full swing. It has been reported that the French outfit are offering a whopping €30m per year deal to retain the 22-year-old.
While Mbappe may have a longstanding desire to play for Real Madrid, the Los Blancos are in no state to match such an offer. Post last season, Real Madrid issued a 10% pay cut to its employees in order to deal with the impact of the COVID-19 pandemic. Captain and club legend, Sergio Ramos left due to contractual issues. The lack of signings also indicates the fragility of Real's situation.
At PSG, Kylian Mbappe has the certainty of a splendid salary, coupled with ambitious recruitment to stay competitive and win titles. Given La Liga's turmoil, the Frenchman has no guarantees of the same at Real Madrid. If anything, it may be a wise decision to remain at the club for another season, earn healthy wages and then join Madrid on a free transfer. This would also allow Mbappe to gain leverage in contractual negotiations in the absence of transfer fees.
1. Qatar World Cup and PSG owners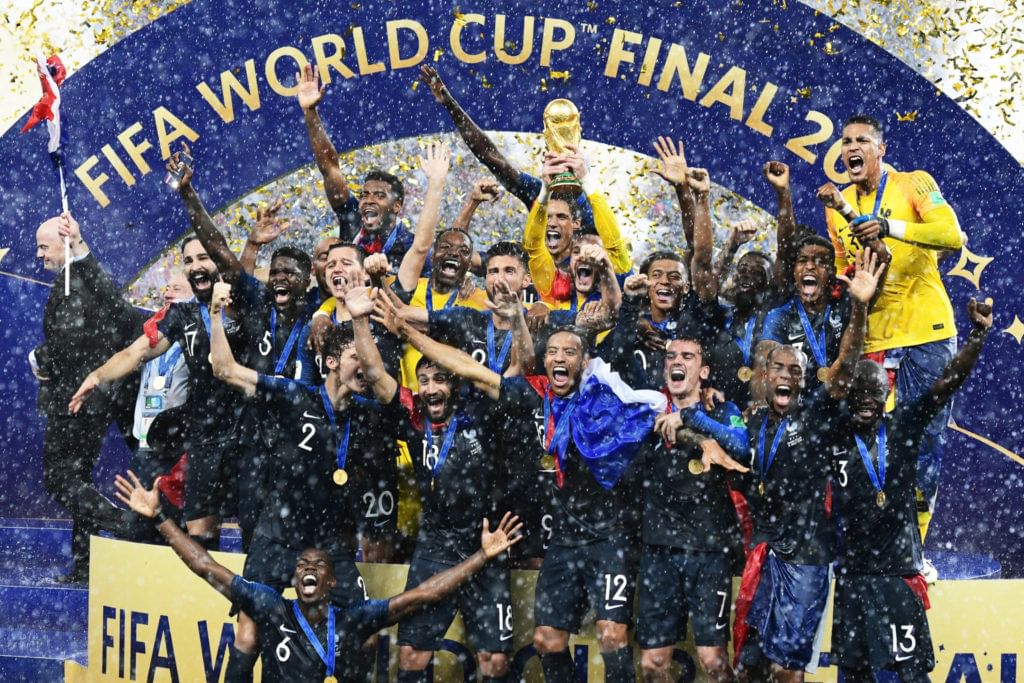 It has been just about 10 years since Qatar Sports Investment (QSI) first bought a major stake in Paris Saint-Germain (2011). Since their takeover, large sums of money have been invested into the club in order to attain success at the pinnacle of European football.
Qatar has never been looked at as a sporting hub, let alone for football. This PSG project aimed to change exactly that. With a group of ambitious owners, Qatar wanted to show the world what it is made of and that its investments in the game were worthwhile. 10 years on, it is safe to say that QSI have left a mark on European football.
PSG are arguably the most talented and star-studded side in Europe at the moment. The ultimate goal of all this investment would be to win the Champions League of course. To be able to do so, just a season before the FIFA World Cup, which is also being held in Qatar, will be a big statement to make with regard to Qatari investments in football.
With these star-studded signings, Qatar are only progressing their attempt to establish more soft power amongst the European community. In keeping Kylian Mbappe, which is the crux of the discussion, they stand to gain more in terms of soft power and public image up until the World Cup than they would in monetary terms by selling him to Real Madrid.
The timing of the World Cup has an immense role in why PSG would rather letgo of Kylian Mbappe for free than sell him in this transfer window. To succeed a potential Champions League title with a massive event such as the World Cup, is too great an opportunity in PSG's long-term project when compared to Mbappe's transfer value currently. The striker's importance to PSG's UCL challenge is a big reason behind why they are pushing to keep him and why he may possibly stay.
For more updates, follow Khel Now on Twitter, Instagram and Facebook.