Indian Express/nbcnews/marca
The year was full of surprises, controversies, records and many firsts.
The year 2021 has had multiple moments to look back on. Basically, unlike others, conducting football amidst the COVID-19 pandemic was risky yet an enthralling experience. Fans got to witness some of the strangest and most shocking news while enjoying this jam-packed spectacle from their homes. From transfers, intense finals, remarkable turnarounds to protests and heartbreaks, we witnessed it all. On that very note, Khel Now takes a look at 10 of the most in football events that occurred in the year 2021:
10. Dusan Tadic breaks Messi's assists record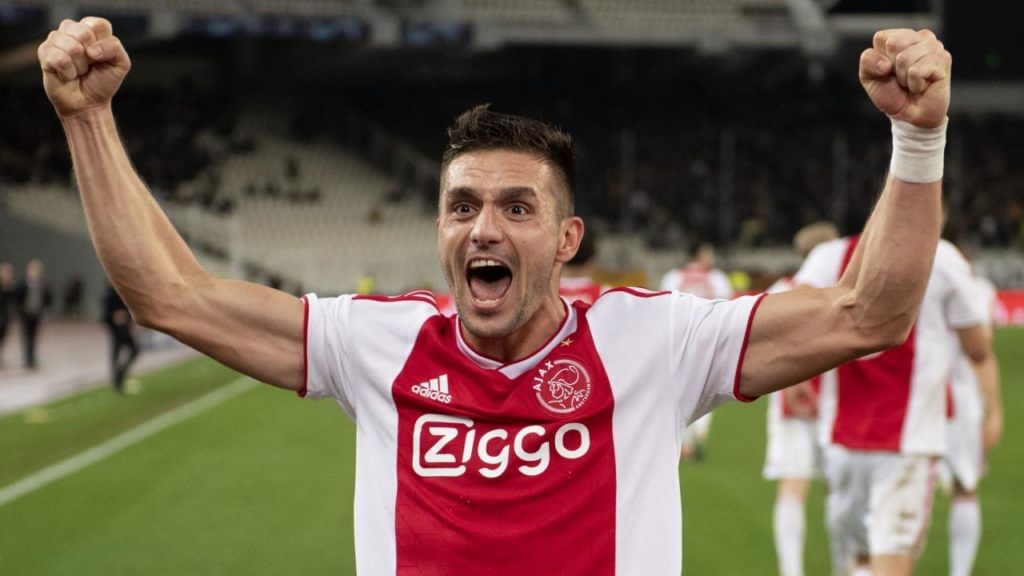 AFC Ajax striker Dusan Tadic has played a pivotal role this year, helping his side win the double last season. This time as well, the Dutch side seems to be flying high under manager Erik Ten Hag. They whitewashed the UEFA Champions League group stage — by winning all of the six games. And in terms of the Eredivisie, they rank second, just a point behind leaders PSV Eindhoven; all of this courtesy of Sebastian Haller, Dusan Tadic and Antony, who've been solid upfront.
Tadic recently broke Lionel Messi's 10-year-long record of highest assists in a calendar year. The Serbian overtook the Argentine maestro's tally of 36 assists. He was subsequently voted Serbian Player of the Year on December 23, along with finishing as the best passer in the championship previously (17), just five behind Thomas Muller's 21. However, despite breaking Messi's record, it hasn't been short of controversy — for several fans claim the Argentine's record remains intact due to two of Tadic's assists coming in friendlies. Either way, it's a monumental feat that's not been officially contested as of yet.
9. Robert Lewandowski breaks Gerd Muller's goalscoring record
Similar to 2020, Robert Lewandowski was in red hot form for Bayern Munich in 2021 as well. Currently, he is the Bundesliga's top goalscorer with 19 in 17 games. In terms of the Champions League, he has a whopping nine in six matches so far.
Earlier in 2021, he broke German legend Gerd Muller's iconic Bundesliga record of most goals in a calendar year (40), which stood for over 49 years. Lewandowski scored 41, the last of which came in a 5-2 win against Augsburg, giving the Polish striker a minute per goal average of 60 for the 2020-21 Bundesliga season. As a result, he continues to be one of the world's best strikers currently, a fact that's constantly reinforced by his accolades, including the position in the 2021 Ballon d'Or rankings (second).
8. Atletico Madrid win La Liga on the last day
In May 2021, Diego Simeone's Atletico Madrid won the La Liga in a dramatic three-way title race between Real Madrid, FC Barcelona and themselves. While Zinedine Zidane's men were still alive on the final day, Ronald Koman's army succumbed to a loss in the penultimate matchday (against Celta Vigo). As a result, the remaining two clubs headed into the last game week with a points difference of just two; 83 for Atletico and 81 for Real.
However, both teams went on to win their respective games and it was Luiz Suarez's 67th-minute goal in nail-biting last few minutes after Real Madrid's initial victory that sealed the title for the Colchoneros after a six-year hiatus. This was also only the second time in 17-long-years that a team apart from Real Madrid and FC Barcelona had won the Spanish title. Therefore, this was not just remarkable in terms of the last day's events, but also as a demonstration of the end of a dominant run.
7. Chelsea win the Champions League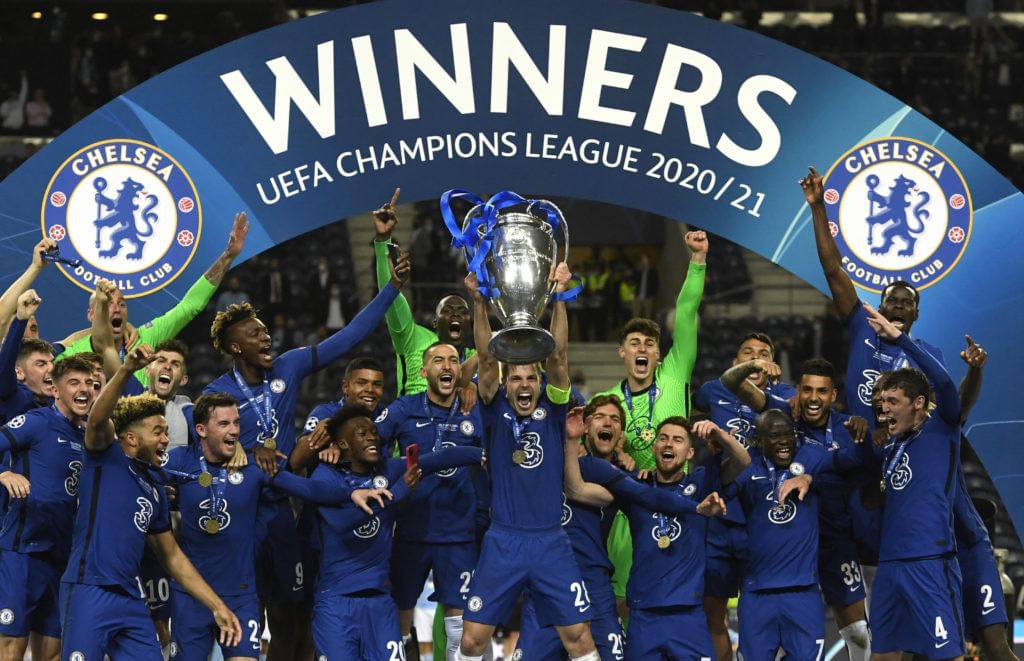 Chelsea winning the Champions League in a resilient manner after Thomas Tuchel's arrival is a fascinating one. For Tuchel, who was given the job of returning the Blues to the top four to actually end up winning the compeition was a fairytale ending. With the German at helm, almost everything reverted to glory after club legend Frank Lampard's departure.
Tuchel initially shifted to a back three and up until the UCL finals, had 19 clean sheets in 30 games. As a result, they went from ninth to fourth in the Premier League. This in itself was a show of his capabilities. Then came the FA Cup final, which they narrowly lost to Leicester City 0-1 at Wembley.
Nonetheless, after getting through tough challenges in the Champions League against the likes of Atletico and Real Madrid, they finally faced fellow English rivals Manchester City in the summit clash. It was Kai Havertz who scored the game's only goal and leading them to European glory.
6. Italy win Euro 2020
On July 11, Italy won their second Euro after defeating England in the finals. This was their first European Championship win since 1968, a gap of over 50 years. For England, it meant shattered dreams. It was their first major final in 55 years since the 1966 FIFA World Cup.
Both sides had tough paths carved out for them. Italy, on the one hand, conquered Spain in the semi-finals, while England beat Germany and Denmark to make the final. However, it all boiled down to the match at Wembley with Roberto Mancini's men eventually winning on penalties. While England led via Luke Shaw's goal in the first half, an equalizer by Leonardo Bonucci would keep the deadlock taking it forward to penalties. Italian keeper Gianluigi Donnarumma saved two shots in the shootout, while Marcus Rashford hit the woodwork to hand Italy the title.
With this, an eventful tournament finally concluded in a memorable fashion.
5. Lionel Messi leading Argentina to Copa America glory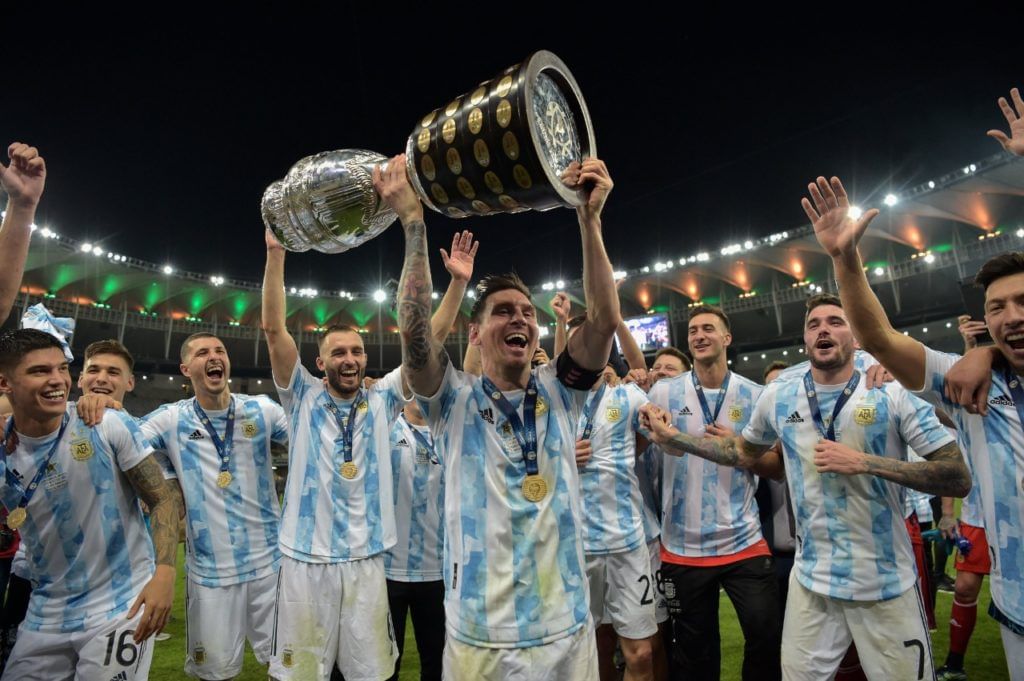 Five years after the final loss to Chile, it was redemption for Lionel Messi's Argentina, who went on to win the Copa America 2021. With this ended a long-running question about the legendary former Barcelona star's lack of international silverware despite a decorated career otherwise.
This victory meant his first major international trophy in 10 tournaments. It was also the country's first major title since 1993, leading to Argentines celebrating on the streets of the country. For such an event to occur under Messi's leadership and goalscoring (ending as the top scorer with four) was simply iconic, given the criticism and circumstances under which it was achieved. This win would later lead to the 34-year-old's seventh Ballon d'Or in November.
4. Christian Eriksen's cardiac arrest and Sergio Aguero's retirement
What happened to the midfielder at Euro 2020 was one of the most shocking incidents ever in football history. On 12 June 2021, in the 42nd minute of Denmark's game against Finland, Christian Eriksen collapsed on the pitch after suffering a sudden cardiac arrest. Finnish fans were seen handing over their national flags to players who covered Eriksen and enabled medics to perform defibrillation — an act that would eventually save his life.
Although the incident led to Eriksen's virtual retirement from the sport, it was a fine example of unison by the entire football community. Especially players, referee Anthony Taylor and medics who were later commemorated for their outstanding efforts. Subsequently, Denmark captain Simon Kjaer and the medical team received the UEFA President's Award for the same.
A similar incident also occurred with legendary striker Sergio Aguero. On 31 May 2021, the 33-year-old signed for FC Barcelona from Manchester City. Just a few months later, he made his debut against Valencia. After this, he would appear in his first and only El Clasico game a week later, wherein he also scored his only goal for the club. A few days later, he was diagnosed with cardiac arrhythmia — a condition that unfortunately led to the announcement of his retirement in December.
3. Cristiano Ronaldo's return to Manchester United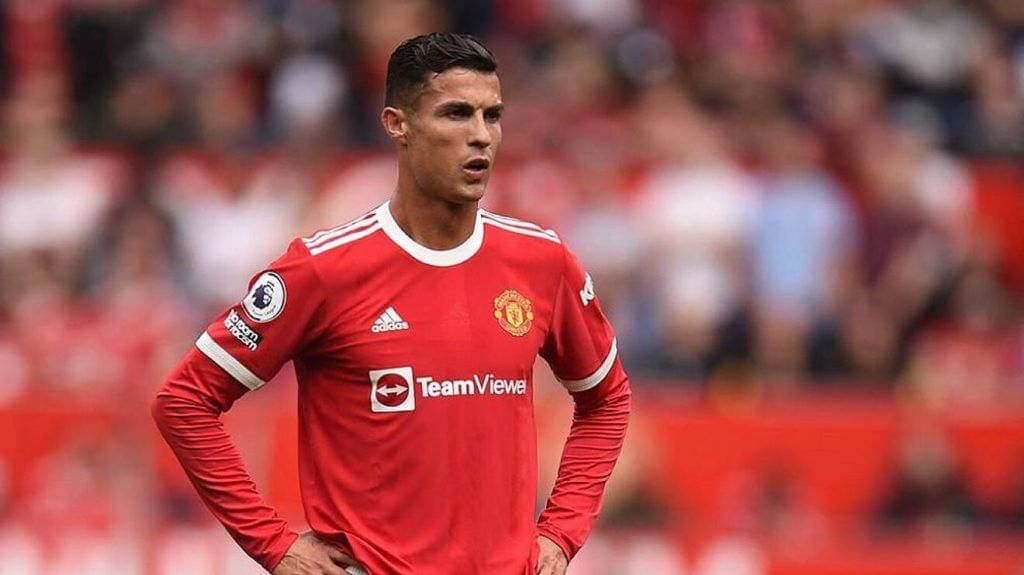 The 2021 summer transfer window was one for the ages. From Lionel Messi and Sergio Ramos' move to PSG to other surprise moves, this one had it all. Particularly for Manchester United, after years of poor recruitment, things took a total roundabout this year. Initially, two marquee deals were done in Jadon Sancho and Raphael Varane's signings. The former especially was one that finally occurred after almost two years of speculations.
However, what stood out in this saga was Cristiano Ronaldo's shocking return to Manchester United. It all began with Juventus' manager Massimiliano Allegri confirming the 36-year-old's desire to leave the club. Prior to this as well, there were rumours on his return to Old Trafford. However, they only became concrete after Allegri's official statement.
Subsequently, other clubs were also in the race, with Manchester City being the loudest. With the need for a striker and reaching the Champions League finals earlier, they looked like the most probable candidates to sign Ronaldo. However, an episode of conversations from Sir Alex Ferguson, Bruno Fernandes and other former Manchester United players eventually convinced the Portuguese legend for his return. Manchester United officially announced his return on August 27, stunning the entire sports fraternity.
2. The European Super League scandal
This year also witnessed a major controversy in the announcement of the European Super League. It was a conceptual breakaway tournament involving 12 of the most popular football clubs in Europe. It came at a time when the participant clubs felt a lot of instability in existing European football economic models. With an intention to bring about stability as well as intensity for the improvement of the continent's footballing competitions.
However, it received major backlash from all the stakeholders of football. This included fans, players, managers, experts, politicians and governing bodies such as UEFA and FIFA — all of whom expressed concerns of elitism, decreased competition, and the way it could potentially affect smaller clubs or the sport itself at lower levels.
As a result, there were massive protests by fans all over Europe. Eventually, nine clubs withdrew, with the remaining three announcing that they'd reshape the project. However, a few days later, the ESL itself announced the suspension of its operations. While speculations still remain, there's nothing concrete for now. Either way, the project and backlash along with it remain one of the biggest outrages surrounding football, one that's ignited conversations around ownership and the economics of the sport ever since.
1. Lionel Messi leaving FC Barcelona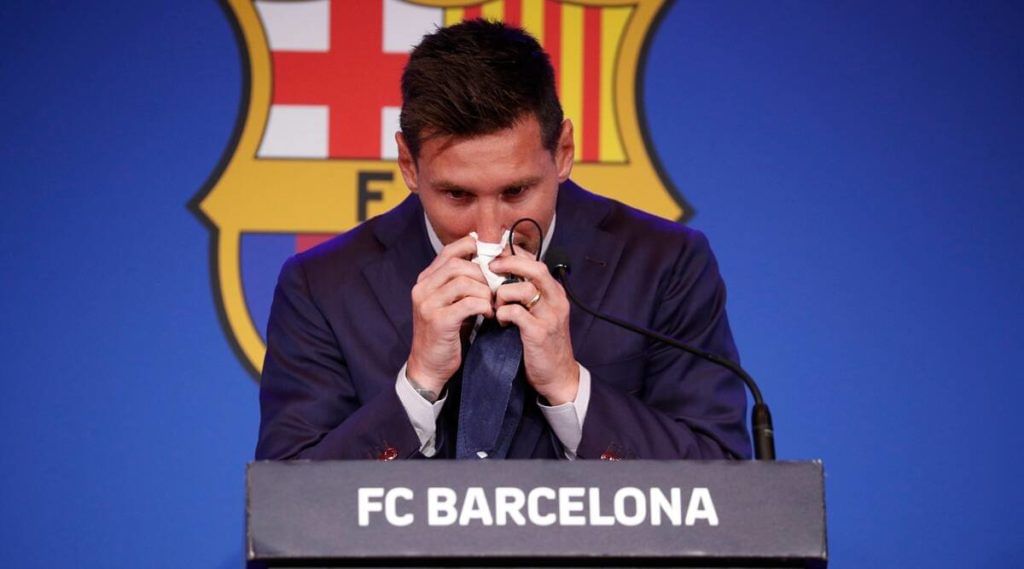 August 5, 2021 was a day that brought the most unanticipated sporting move ever — Lionel Messi's departure from FC Barcelona. Although the club's financial struggle was well known, none really predicted their best player being forced to leave as a result. After promises by the club's president to retain Messi, such a sudden announcement puzzled fans and experts alike. Nonetheless, it ended an unbroken relationship of more than 20 years, leading to tributes pouring in from everywhere.
So how exactly did this occur? To summarize, it was simply Barcelona's non-compliance with La Liga's regulations. That is, having a 110 per cent wage-to-turnover percentage as opposed to 70% as per the league's Financial Fair Play (FFP) rules. Basically, it was a deadlock-like situation that prevented any sort of maneuvering to retain Messi.
Technicalities aside, for a club legend of his stature to leave at such a juncture and in such a manner to play alongside former Real Madrid captain Sergio Ramos is historic, to say the least. For such an outstanding career with 500+ appearances and numerous accolades is also a major turnaround.
For more updates, follow Khel Now on Twitter, Instagram and Facebook.