These players will look for increased game-time as part of their search for a new club in the winter.
The January transfer window offers teams a chance to fortify any chinks in their armour. The big teams look to add to their squad depth in their quest for trophies. For footballers, it offers them a chance to find more game-time.
Usually, the January transfer window doesn't have the same fervour as its summer equivalent. But, footballers have been making some big-money, mid-season moves over the last few years. They see the January transfer window as their chance to get more playing minutes. This season too, there are quite a few names making the rounds for a mid-season switch. Some of these footballers will need to take hold of this opportunity to move to a team conducive for them to make their national team squads ahead of next year's FIFA World Cup.
Therefore, let's take a look at 10 big footballers who could make a move in January:
10. Anthony Martial (Manchester United)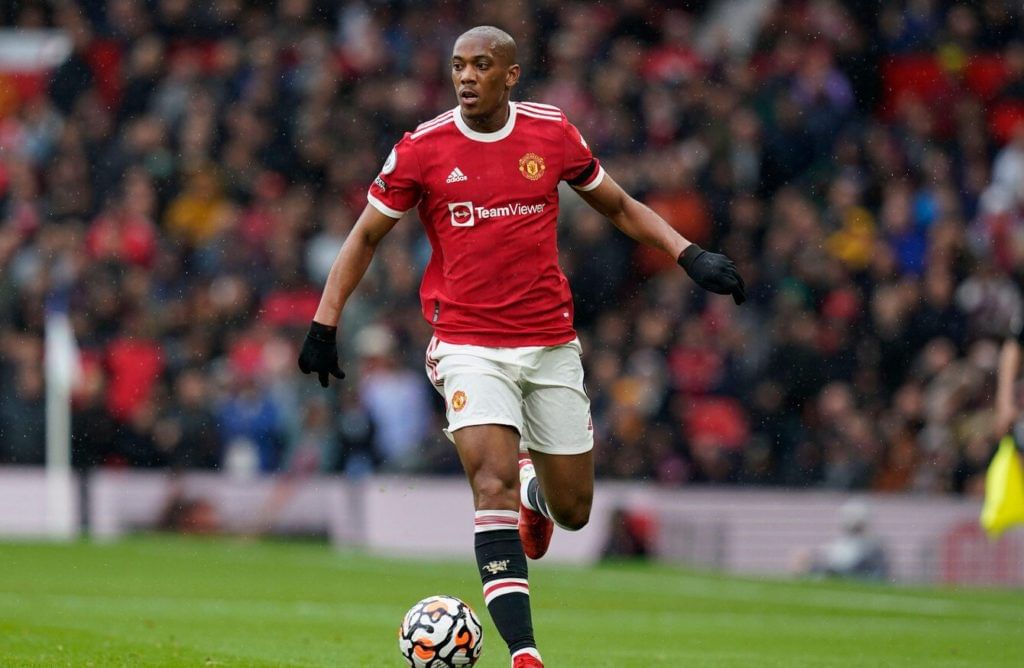 Anthony Martial's agent recently revealed that the Frenchman will be leaving the club in January. Martial, who joined Manchester United as a 19-year old in 2015, had a dream debut scoring a memorable solo goal at the Stretford End against rivals Liverpool.
Since then though, the Frenchman's fortunes have fluctuated at Old Trafford. Poor form and injuries restricted the 2015 Golden Boy winner from reaching his full potential with the Red Devils. Nonetheless, Martial has made close to 270 appearances for the club, having scored 80 goals in the process.
This season, he has gone way down the pecking order with the arrivals of footballers like Cristiano Ronaldo and Jadon Sancho. Martial is still only 26 and has loads of time on his hands. He still has three years remaining on his current deal. Therefore, United would also do well to get a sizeable fee for the skilled forward in the upcoming window.
For Martial, the move would help him resurrect his season. It could also give him an outside chance of making the France squad for the 2022 World Cup.
9. Dele Alli (Tottenham Hotspur)
Dele Alli joined the Lilywhites in 2015 and started strongly, scoring 32 goals in his first two seasons.
But since then, Alli has faced fluctuating fortunes. He lost his starting place and has since struggled to consolidate himself in the starting lineup due to poor form and injuries. The 25-year-old though, was subject to two loan requests last season from Paris Saint-Germain. PSG manager Mauricio Pochettino reportedly still holds interest in signing the midfielder once again.
PSG would offer Dele a great step to redeem his confidence. To play and train with the likes of Neymar, Kylian Mbappe and Lionel Messi will surely increase his quality as well. Therefore, it is a great opportunity for Alli to rekindle his magic at one of Europe's top clubs.
8. Donny van de Beek (Manchester United)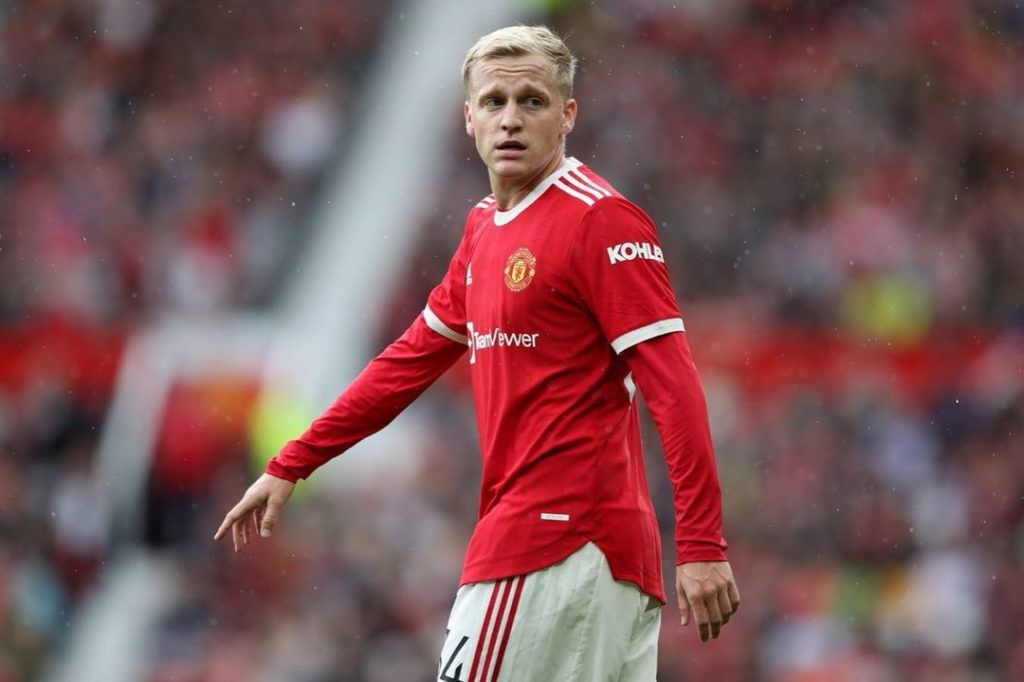 He will certainly be on top of the list of footballers looking for a way out from their present clubs. Donny van de Beek has struggled for game-time at Manchester United since moving from Ajax in 2020. The midfielder has played only 26 league games and 728 minutes over two seasons so far.
The Dutchman has continued to stay professional about it. But, being relegated to cameo appearances really curtails him from showing the quality that brought him attention at Ajax.
Therefore, Van de Beek could seek a move away from Old Trafford in the winter transfer window. He was reportedly on the move in the summer, but former United manager Ole Gunnar Solksjaer stalled that move from materializing. Therefore, Van de Beek would look to try a second time to get a move to another club. It would be important for him if he harbours ambitions to make the Dutch squad for the 2022 World Cup.
7. Aaron Ramsey (Juventus)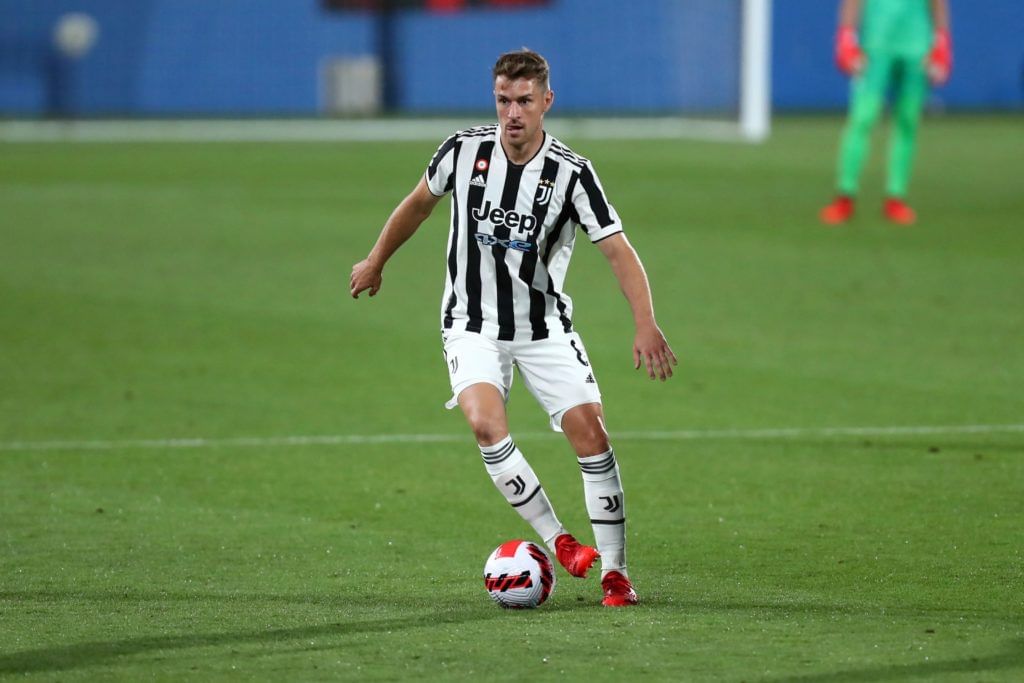 Aaron Ramsey has had a tough time since moving to Juventus in 2019. The Welshman who signed a four-year, £400,000 a week bumper contract has failed to live up to those big numbers.
In three seasons with the Bianconeri, the 30-year old has featured in 49 league games and scored only five times. Other midfielders like Weston Mckennie, Rodrigo Bentancur, Manuel Locatelli and Arthur among others have pushed Ramsey out of Massimiliano Allegri's reckoning.
Therefore, Juventus are looking to do away with him. They still have time to do so with a year and a half remaining on the Welshman's deal. But, with decreased game-time, Ramsey is looking for suitors as early as January. Newcastle United are the club most interested in signing the midfielder.
6. Jesse Lingard (Manchester United)
Jesse Lingard could also join the aforementioned Martial and Van de Beek in heading out of Old Trafford in the winter. The 28-year old was expected to follow up on his loan move to West Ham United in the summer. The Hammers were also interested in paying upto £30m to make the loan move permanent.
But, Lingard returned to United in the hope of more game-time. However, similar to Martial, the arrivals of Sancho and Ronaldo have limited his opportunities upfront.
Things got exacerbated further as the board and Lingard's representatives reportedly called off interest in agreeing to a new contract. Lingard enters the final six months of his contract next month. Therefore, United would look to last summer as an example and try to get a fee for their academy graduate rather than losing him on a free.
5. Alexandre Lacazette (Arsenal)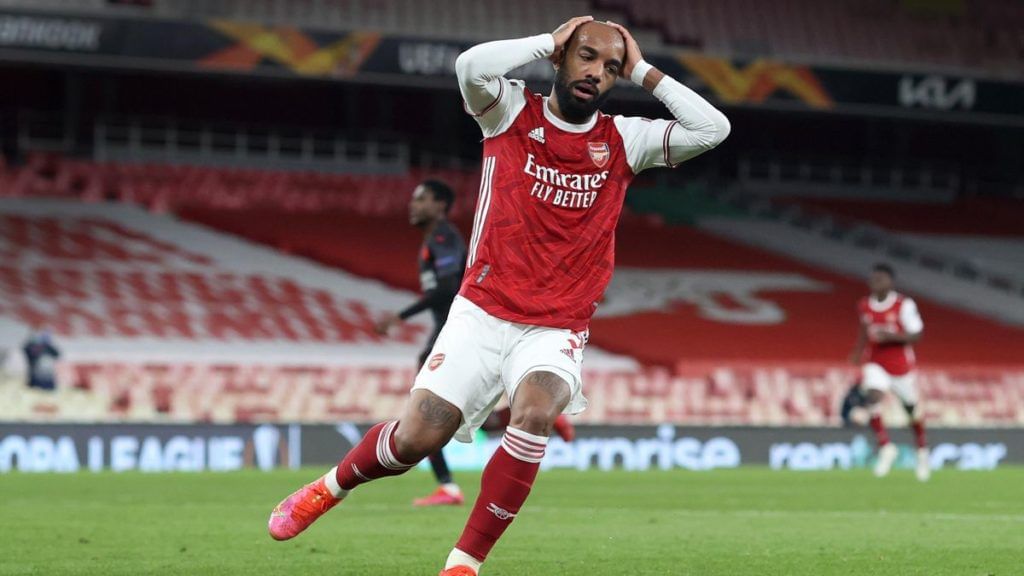 Alexandre Lacazette has served Arsenal with distinction since signing for the club in the summer of 2017. The Frenchman has made more than 180 appearances, scoring close to 70 goals in the process.
But, Lacazette hinted recently that his agents are looking for clubs to switch to in the New Year. FC Barcelona reportedly expressed interest in signing the 30-year old. Lacazette will be in the final six months of his contract in January. Therefore, Arsenal could see it as an option to cash in on him.
4. Philippe Coutinho (Barcelona)
Philippe Coutinho made the most expensive January transfer switch ever when he moved to FC Barcelona in January 2018 for a club-record fee of £142m. But since then, the Brazilian has endured a torrid time.
Coutinho's time at Barcelona has been plagued with injuries and poor form. Despite winning five trophies, he has never been able to find second gear. In 106 appearances, he has only managed to score 26 goals.
Therefore, Coutinho could end his nightmare four-year stint at the club this winter. He could be a good castaway for Barcelona to manage their struggling finances. Newcastle United expressed interest in making Coutinho their first big-money signing.
3. Georginio Wijnaldum (Paris Saint-Germain)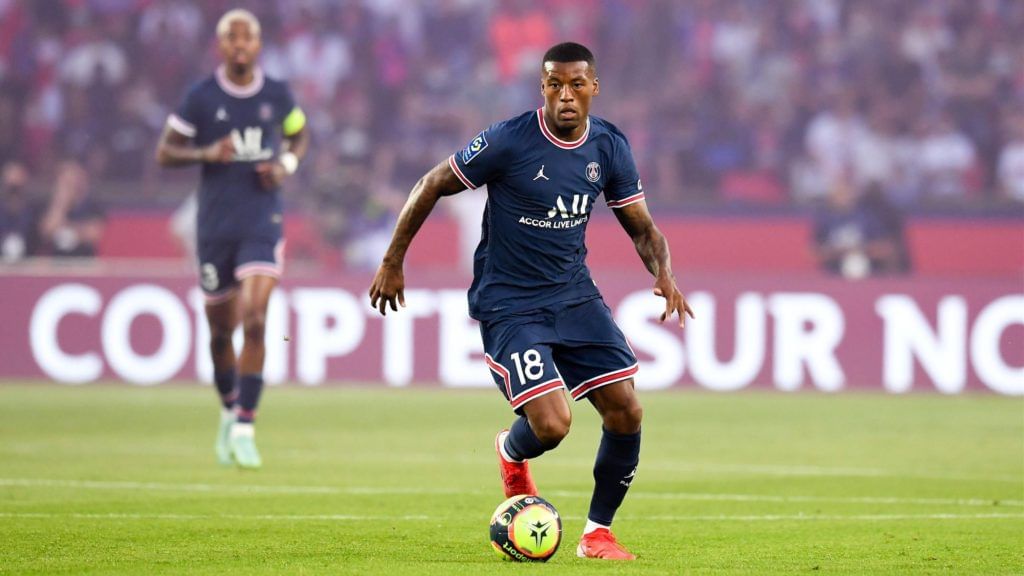 Georginio Wijnaldum signed for PSG on a free in the summer after five successful seasons at Liverpool. He was among the four top footballers, who joined Paris Saint-Germain on a free transfer in the summer. But, the Dutchman has expressed his dissatisfaction at his game-time at the Parc Des Princes.
Therefore, reports suggest that Wijnaldum could be looking for another switch just six months after joining the French giants. Arsenal, Inter Milan and West Ham are reportedly in the race to sign the Dutch midfielder.
2. Mauro Icardi (Paris Saint-Germain)
Another PSG player who could be on the move in January is Mauro Icardi. The Argentine established himself as one of the best strikers in the world during his time at Inter. His exploits got him a €60m move in 2020 (loan move from 2019 made permanent).
But, since moving to the French capital, Icardi has featured only 76 times in all competitions for Paris, albeit scoring 36 goals. Now, with Messi, Neymar, Mbappe forming an irreplaceable trio and Angel Di Maria and others to follow, Icardi has fallen down the pecking order. Therefore, the striker could look for options elsewhere.
Italian news outlet Corriere Dello Sport reported that Juventus have rekindled interest in signing the two-time Serie A top scorer award winner. The Bianconeri are looking for a loan move in January to add to their attack after a poor start to their league campaign.
1. Eden Hazard (Real Madrid)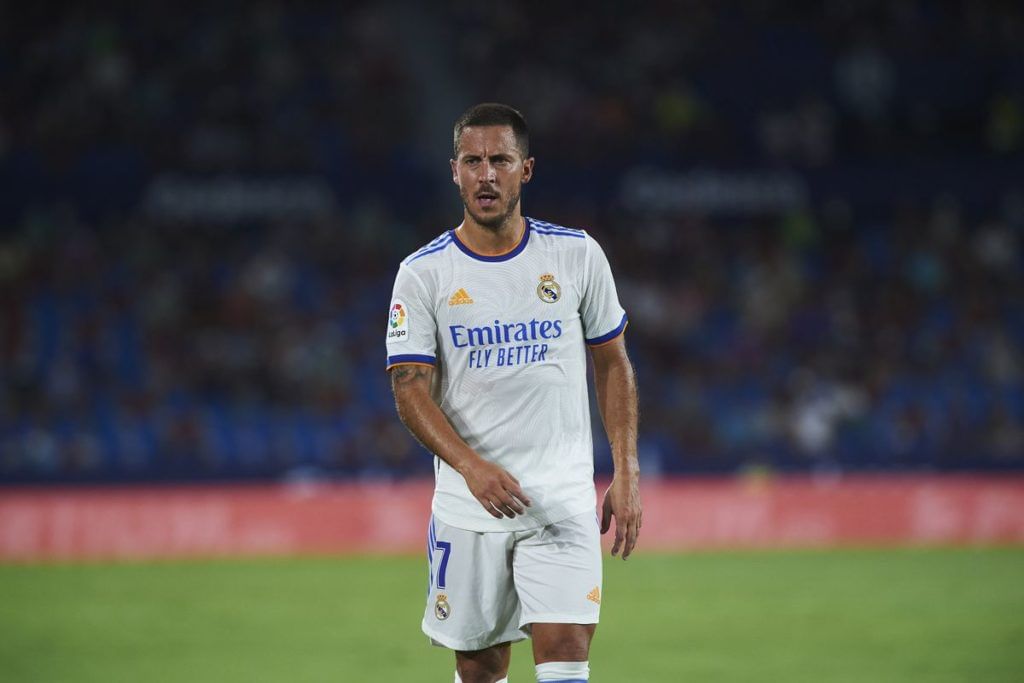 The Belgian completed his dream move to the Bernabeu in 2019, but has since endured a nightmare due to injuries and poor form.
Eden Hazard has made only 55 appearances across three seasons for Los Blancos, scoring five goals. This season he has found more time on the bench due to the supreme form of Vinicius Junior.
Now, with it being evident that Hazard wouldn't hit his stellar levels in the Spanish capital, plenty of clubs are plotting a swoop for him. Interested parties include West Ham United and Newcastle United. A return to Chelsea has also been regularly mooted in the media. But, it was the Hammers who registered first interest by getting a bid rejected by Real Madrid in the region of £25-30m.
For more updates, follow Khel Now on Twitter, Instagram and Facebook.