These players went on to live a very successful and colorful life.
Footballers encounter numerous physical injuries in their careers. Over a period of time, they develop a tendency to seamlessly recover back from these hindrances for the greater good of their team. Once in a while though, footballers are found out to be suffering from cancer in the midst of their playing days.
The road to recuperation is much more troublesome this time around. Some of these individuals manage to carve an impact on the field despite rehabilitating from this grave illness. Others aren't able to do so, but do sustain a harmonious life later on. Nevertheless, let us take a look at five footballers who fought back from cancer.
5. Jonas Gutierrez
Former Argentina international Jonas Gutierrez's tale is quite a fascinating one. The 37-year-old was undergoing a fairly successful spell at Newcastle United and attained a passionate following from the followers of the club. However, the player experienced pain in his left testicle after a indulging in a challenge with Bacary Sagna during a game against Arsenal in May 2013.
In October that year, Gutierrez underwent a surgery as he was diagnosed with testicular cancer. He played for Norwich City in the second half of the 2013/14 season. During one of his tests after the surgery, it was discovered that his cancer had spread and further treatment was required.
The midfielder went through chemotherapy sessions at his home in Buenos Aires. Gutirrez represented multiple clubs for brief period of times after that, but he also won a disability discrimination lawsuit against Newcastle United in April 2016. His claim was that his non-selection due to the diagnosis didn't allow him to attain appearance-based bonuses. Gutierrez relished a fairly successful playing career and even represented Argentina in the 2010 FIFA World Cup.
4. German Burgos
German Burgos might be acclaimed for being the man behind Atletico Madrid's remarkable turnaround under the tutelage of Diego Simeone. Burgos has been the assistant coach for the Los Rojiblancos for a major part of the previous decade. He has been vital to their success, often managing the team from the touchline in critical matches whenever Simeone faces a suspension.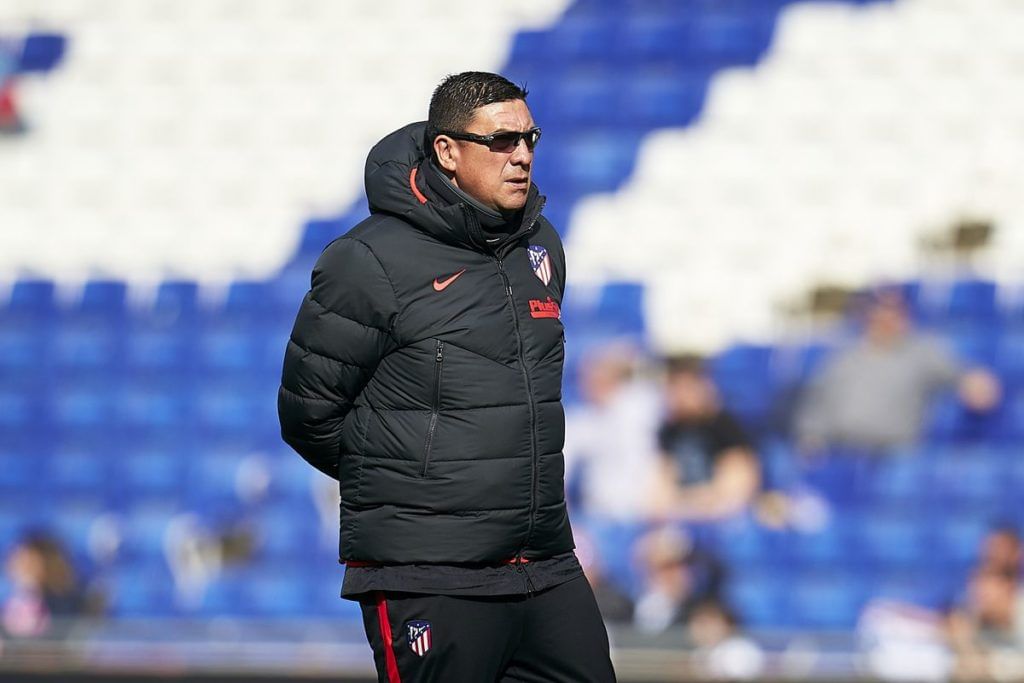 However, it needs to be noted that he is also one of the former footballers who had been identified to be suffering from kidney cancer when he was 33-year-old in 2003. Burgos underwent immediate surgery though and returned back to the sport seamlessly in the future.
In an interview with El Mundo in 2017, the Argentine claimed that several people who have been diagnosed with the disease approach him for advice and suggestions even now. His case is one of the prime examples of early detection of the illness and thereby swift subsequent surgery that helps an individual recuperate in time.
3. Jose Francisco Molina
An Atletico Madrid stalwart, Jose Francisco Molina is an eminent personality in the Spanish footballing circuit. The former custodian has played for clubs like Villareal, Levante in addition to making several appearances for the Los Colchoneros.
He was the head coach of Indian Super League outfit ATK in the third season of the competition. Molina initially had a tumour in his testicles in June 2001 and had undergone an operation for the same. However, a bit more than a year later, the Spaiard experienced a recurrence of his testicular cancer.
He took a temporary retirement, but returned back to the sport three months later after receiving a go-ahead and clearance from the doctors. Molina's playing career lasted until 2007 and he undertook managerial responsibilities in numerous clubs including Villareal and Getafe CF B afterwards.
2. Eric Abidal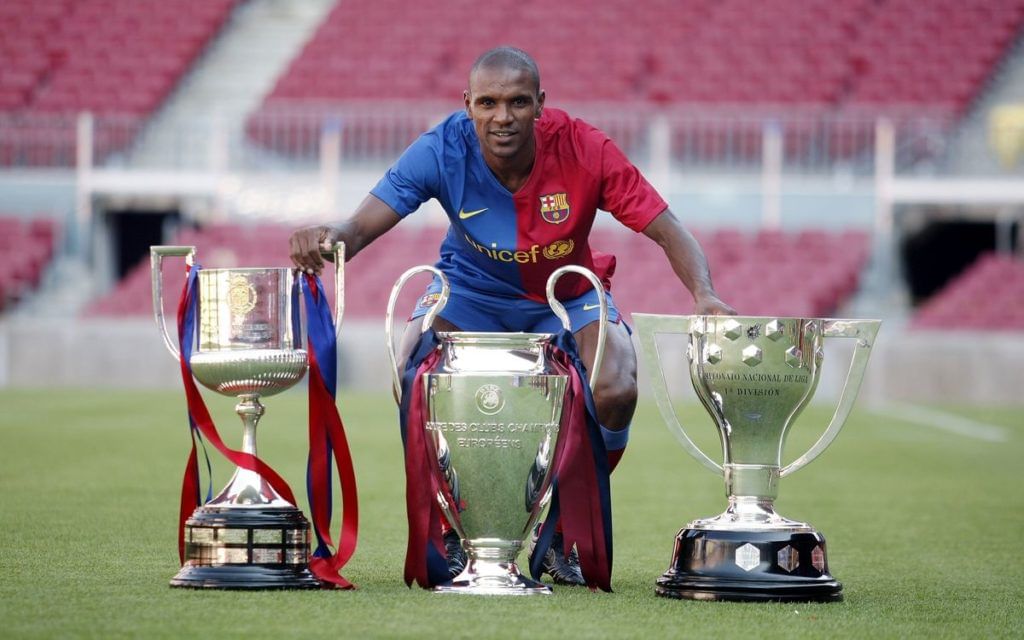 Eric Abidal had a fairly prosperous spell with FC Barcelona, but several health complications acted as a hindrance from 2011 onward. In March that year, the club had announced that a tumour had been discovered in Abidal's liver. He went through a surgical process to cure the same within a span of a couple of days.
The player made a swift comeback after two months and played the entirety of the UEFA Champions League final of that season against Manchester United. In April 2012, the France international was operated for a liver transplant. Apparently, there were some issues that hadn't been rectified previously. This time around, Abidal took almost a year's time to completely return back to the sport. The 40-year-old went on to have stints with AS Monaco and Olympiacos Football Club subsequently.
1. Arjen Robben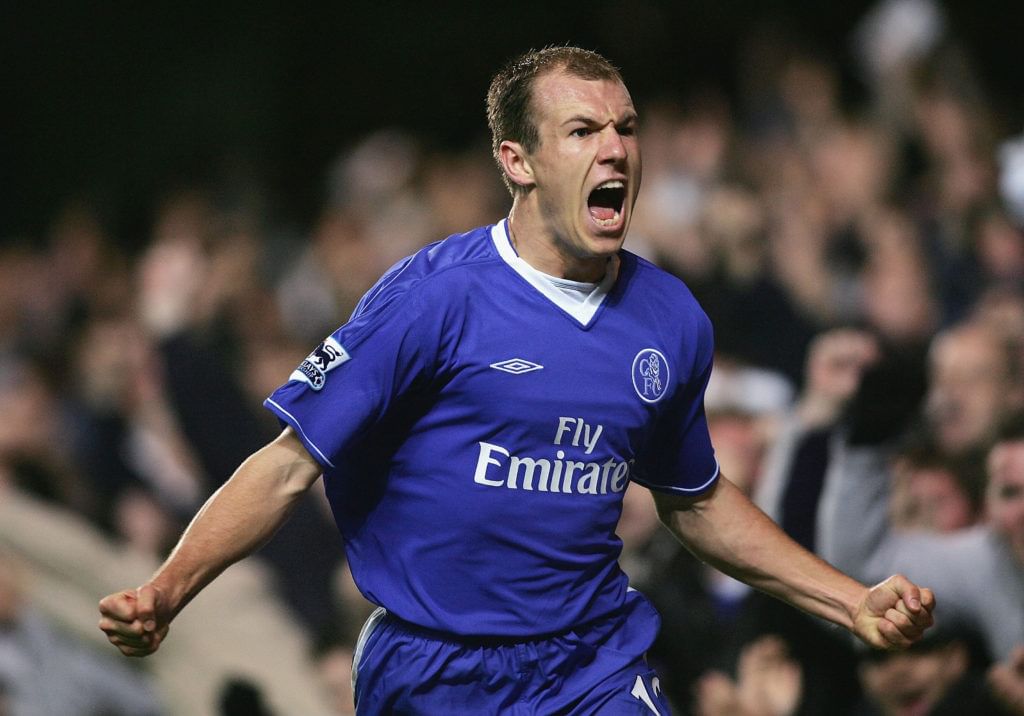 Dutch winger Arjen Robben was diagnosed with testicular cancer very soon after his arrival to West London to join Chelsea in 2004. Robben had witnessed a lump on his left testicle, and the doctors suggested that he needed an operation. Robben has claimed that he had to wait for some days to get to know the results of the same and called it to be a terrible, horrible period of time.
He soon made his debut for the Blues though, and proved out to be incredible crucial in their Premier League title triumph in 2004-05. One of the important facets in Robben's case is that he was detected with the disease when he was only 20-year-old.
Like many other footballers, Robben also believed that football was no longer important during the time he was overcoming cancer, and also vouched for men to talk more about the same and put it in the public domain. Needless to say, the player got the better of this impediment and went on to have a remarkably successful career from thereon.
For more updates, follow Khel Now on Twitter and join our community on Telegram.