Women's Hockey Asian Champions Trophy
Nikki Pradhan's journey from initial rejections to cementing spot in senior women's hockey team
By

M Sudharshan
(Courtesy : Hockey India)
For the first time in her career, she will play in home ground in Ranchi wearing national colours.
The Indian women's hockey team after a bronze medal finish at the recently concluded Asian Games 2023 move ahead for the next challenge at the upcoming women's Asian Champions Trophy 2023. A total of six teams from Asia are scheduled to take part in the sixth edition of the tournament. Part of the Indian squad will be local favourite and reliable defender Nikki Pradhan.
The 29-year-old made her senior national team debut in 2015 and in an eight-year career has achieved several accolades. She recently played her 150th international match and has been part of multiple medal-winning teams at the Commonwealth and Asian Games.
Nikki Pradhan from Jharkhand will play in front of her home fans for the first time in national colours. Khel Now got an opportunity to interact with the defender on the recent performances and her journey since childhood.
Performance at the Asian Games 2023
India clinched bronze medal after defeating defending champions Japan (2-1) in the bronze medal playoff match. Prior to the start of the tournament, India were the top seed and favourites to clinch gold and secure an Olympic quota. However, India went down to hosts China in the semifinals by a huge margin.
Nikki Pradhan on the overall performance iterated, "To be honest, I'm not satisfied with the way things went around at Asian Games 2023. We trained pretty hard before the Asiad, but the performance did not show up as it should have. One bad day in the semifinals cost us the entire tournament. We beat Japan, who defeated China earlier, in the bronze medal playoff match.
"During the match against China, we did not perform well as a team – coordination could be the reason – which hurt us. The scoreline was huge and was in favour of China but had we played to our strengths then the score could have turned upside down."
Indian Sports Live Coverage on Khel Now
Women's team transformation and initial journey
The women's team over the past years has shown tremendous improvement in terms of fitness, physique and knowledge in reading the game. "When I initially joined the senior team in 2015, the fitness level wasn't good but now we are way ahead in that aspect. Also, we have good and experienced coaches in various departments who have shared valuable information that has helped us get knowledgeable with the sport.
The defender became the first woman's hockey player from Jharkhand to represent India at the Olympics. She achieved this feat at the 2016 Rio Olympics; a year after making her debut for the senior team. Since then, barring injuries, Nikki Pradhan has consistently been part of the Indian side.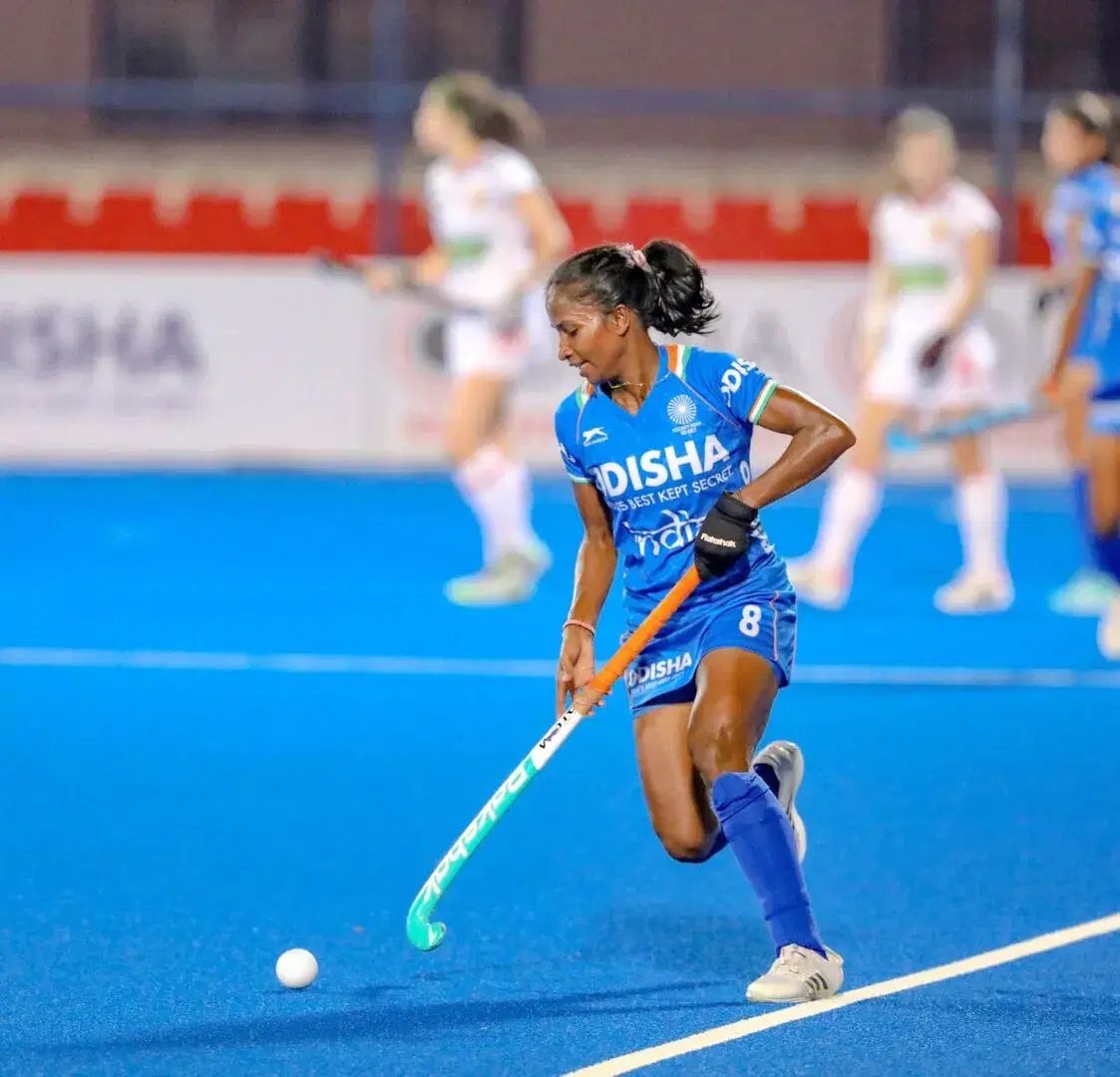 "A decade back, the Indian women's hockey team did not have any representation from Jharkhand but now there are three players – Salima and Sangita who have been regularly part of the squad. One among them in Nikki Pradhan who became the first female hockey player from the state to play in the Olympics – Rio 2016.
"Back then, we were amazed to see my selection for the Olympics and since then the sport has grown tremendously in Jharkhand. Apart from the seniors, there is good representation in the junior setup as well."
The journey however wasn't fruitful for Nikki Pradhan as she had to overcome several hardships to get to the position she is in today. She started her career at a young age and was deputed in a sports hostel. However, things did not go in the way she wanted to as she was removed from the hostel without any prior reason.
"I was shifted to state hostel where I finished my schooling. After grade 12, I was again removed from the hostel as I wasn't eligible to stay for some unknown reason."
For the second time inside a span of few years, Nikki had to shift bases. But few coaches at the state hostel helped Nikki and provided her accommodation, so that she could continue with her hockey career. "Those were difficult times as I did not get time to even prepare breakfast as I had to go for training early. The coaches helped me find a place to stay but the food wasn't provided. So, I had to prepare food on my own."
Senior debut and success
"The year 2011 turned out to be a turning point in my career. The National Games was scheduled to be held in Jharkhand that year and I got selected to play for the state team. Post the Games, I got a call up for the sub-junior national team. Soon, I played for the U-18 team at the Asia Cup.
"The training for the sub-junior team was held in Bhopal. A senior official from Jharkhand recommended my name so as to train at the Sports Excellence Centre in Bhopal. As I did not have proper place to stay in Jharkhand, this turned out to be crucial for me, as I could now solely focus on training and not think much about other stuffs.
"Fast forward in 2013, I got selected for a job at South Eastern Railways. Meanwhile, I couldn't continue to stay alongside the sub-junior camp as my age limit got exceeded, so now I had to do my duty and train simultaneously. With eight working hours every day, I did not get much time to practise initially."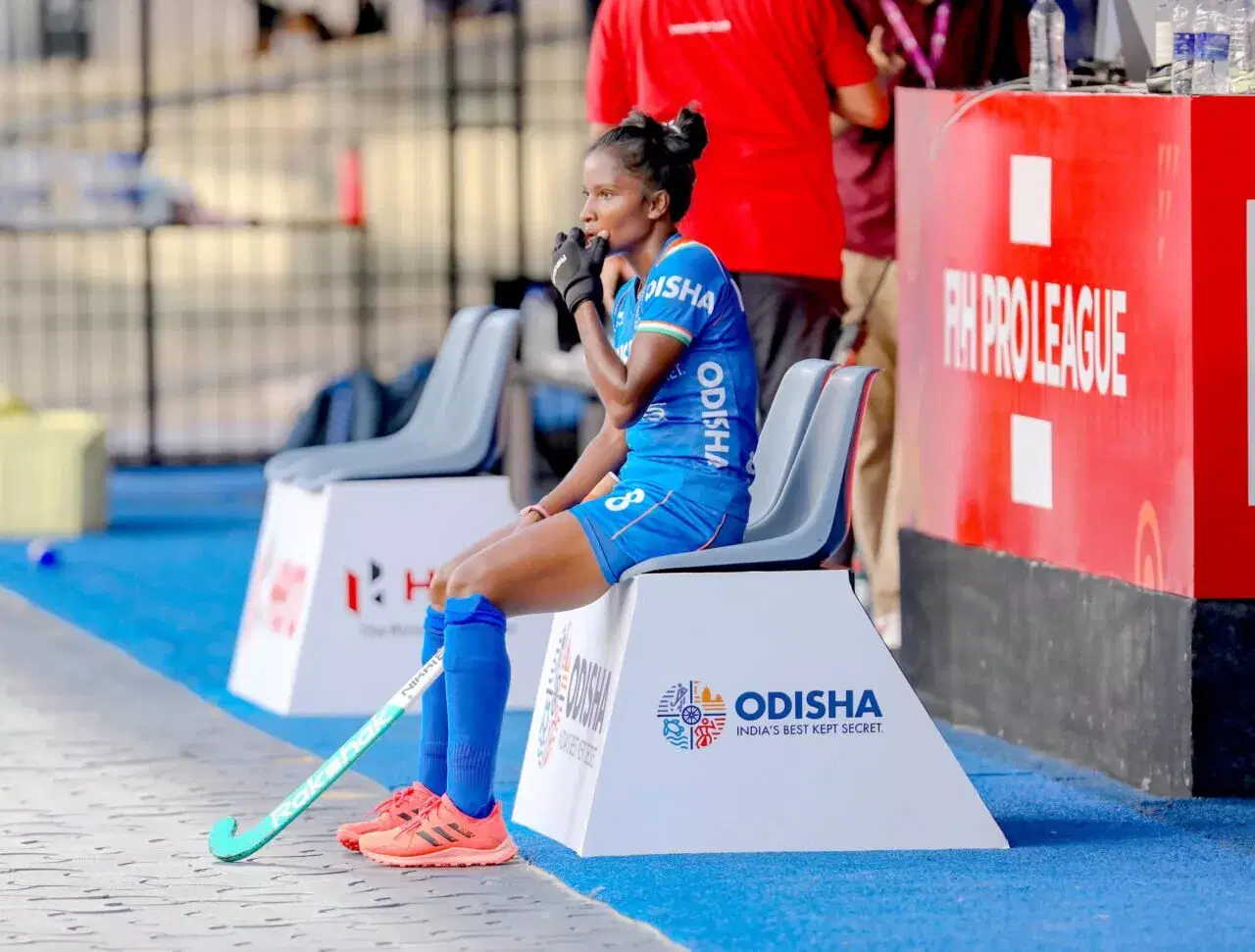 She continued to work for Railways and train for the next two years till 2015. In the same year, there was an announcement of an Open trials to be held for the senior women's hockey team. This turned out to be a game changer for Nikki.
"After attending the trials, I immediately got drafted into the senior camp and in the subsequent year got selected for Rio Olympics. From here on, Railways started supporting me a lot. I did not have to go to the office and was given full freedom to practise. Seeing my potential, Railways wanted me to fully focus on hockey.
Playing in front of home fans for the first time
"I am now going to represent India from the place I started my career. In my junior days, I used to play on the grass surface, but now we have an astro turf at the same place. It is a dream come true moment to play in front of my home crowd who will come out in large numbers to support the team. My family stays hardly 10 minutes away from the stadium. I am hopeful to see my family attend all the matches."
For more updates, follow Khel Now on Facebook, Twitter, and Instagram; download the Khel Now Android App or IOS App and join our community on Telegram.