Tennis
French Open 2023: Full list of players who have pulled out of Roland Garros
By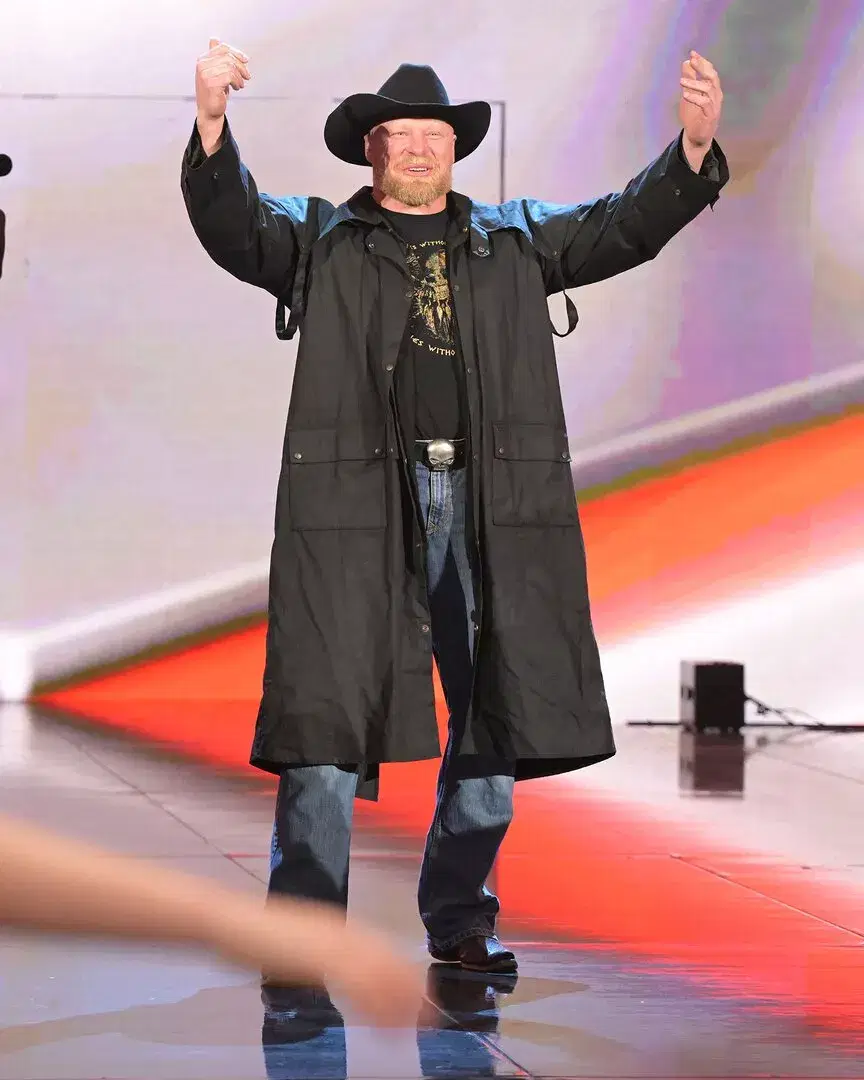 Sky
(Courtesy : Planet Sport)
The Clay-court major begins on May 28.
The French Open 2023 is the season's second Grand Slam, held in Stade Roland-Garros in Paris, France. There are 128 players in the singles draw, 64 teams in the doubles draw, and 32 in the mixed doubles bracket. Rafael Nadal, a record 14-time winner at Roland Garros and defending champion, will miss the entire competition as he struggles to heal from an injury that has sidelined him since the Australian Open 2023.
A few days ago, the Spaniard said he would miss the trip to Roland Garros for the first time since 2004 because of a lingering hip injury. Nadal also shared that next season probably will be his last on tour.
While the 22-time Grand Slam champion will be a major absentee, Nick Kyrgios has been out of action this year since undergoing treatment. On the women's side, Emma Raducanu is out due to surgery, while Naomi Osaka is expecting her first child and has taken a long break from tennis.
Aside from these players, a few others will also miss the French Open 2023 for fitness or other reasons. On that basis, here are players who will miss the French Open 2023:
Rafael Nadal
Rafael Nadal will not return to defend his title while he recovers from an injury. The 36-year-old hasn't played since the January Australian Open and declared it's "impossible" for him to participate in Paris.
The Spaniard's hip injury during the Australian Open was initially expected to recover in six to eight weeks. However, things have gone differently than planned, and he will fight for his prestigious title in Paris. The King of Clay announced that he would be taking an extended break from tennis to be at his peak for the 2024 season, which could be his final.
"Today I'm still in a position that I am not able to feel myself ready to compete at the standards that I need to be to play a Roland-Garros. I am not the guy that is going to be at Roland-Garros and just try to be there and put myself in a position that I don't like to be [in]," Nadal said to Eurosport.
Nick Kyrgios
After skipping the Australian tour on account of injuries and then enduring knee surgery, Nick Kyrgios is yet to play in the current season. He will not compete in the French Open for the first time since 2017 as he recovers from the surgery. The Australian hopes to return for the grass season after reaching the Wimbledon final a year ago.
Andy Murray
From 2014 to 2017, Andy Murray reached the French Open semi-finals four years in succession, becoming runner-up in 2016. Due to injuries, he has only played once since 2017 and will not return this year.
Murray had stated that he planned to play the Grand Slam because it might be his last chance, but he has now withdrawn and will most likely begin preparing for the grass season.
The 36-year-old is now ranked 41st globally in singles by ATP will want to break into the top 32 to be seeded for Wimbledon. Andy Murray contested in all the Masters 1000 clay court competitions in Monte Carlo, Madrid, and Rome. In addition, in France, he won his first Challenger title. He last competed in the French Open three years ago, in 2020, when he was defeated in the first round by Stan Wawrinka.
Simona Halep
Former French Open winner Simona Halep will miss the Grand Slam this year. Halep has been temporarily suspended since October 2022 after testing positive for the medication Roxadustat following the US Open.
Simona Halep performed fantastic at the French Open, winning it in 2018 and reaching the finals in 2014 and 2017. However, the Romanian will not compete at the clay-court Major this season.
According to the International Tennis Integrity Agency, she has been charged with another anti-doping violation ahead of the French Open. Halep has not played a match since her devastating first-round exit at last year's US Open.
Garbine Muguruza
Garbine Muguruza stated in April that she would skip the 2023 clay and grass seasons. The two-time Grand Slam champion has lost all four sets so far this year and is yet to play since the WTA 250 in Lyon.
It happened a week after the Australian Open, where Elise Mertens knocked her out in the first round. She later canceled her trips to Abu Dhabi, Doha, and Dubai. Muguruza updated through her Instagram handle stating she will miss the clay and grass court seasons. She will miss the 2023 French Open since she intends to enjoy a healthy time with her family and friends.
Naomi Osaka
The Japanese player is expecting her first child and has taken a long sabbatical from tennis. Shortly after dropping from the Australian Open in January, Osaka confirmed her pregnancy. Since last season's Tokyo Open, the former World No. 1 has not appeared in a match.
In 2022, she participated in the French Open and lost to Amanda Anisimova 7-5, 6-4. The Japanese had reached the third round of the clay-court Major in 2016, 2018, and 2019.
Indian Sports Live Coverage on Khel Now
Matteo Berrettini
Due to an injury, Matteo Berrettini also pulled away from the 2023 French Open. He had a terrible year, losing in the first round of the Australian Open to Andy Murray and retiring in the quarter-finals of his following tournament in Mexico. He lost in the first round at Indian Wells and Miami before withdrawing from the Monte Carlo Masters ahead of his last-16 match with Holger Rune due to an abdominal issue.
The 27-year-old will miss the French Open for the second year as he recovers from an injury incurred at Monte-Carlo that forced him to miss the Madrid Open and the Italian Open. Matteo Berrettini posted an Instagram photo of himself on a grass court, announcing that he will compete in the Boss Open in Stuttgart during the grass season.
Emma Raducanu
Emma Raducanu, the British No. 1, will miss the French Open after undergoing surgery on her hands and ankle. Raducanu anticipates being away for "a few months," which means she will miss both the French Open and Wimbledon. Due to a niggle injury, the 20-year-old withdrew from the WTA Tour.
Her 2023 season did not represent her actual ability. She had a bad clay season and had to withdraw from the Madrid Open right before her opening round. Raducanu's withdrawal from the Madrid Open dropped her below the top 100 in the WTA rankings, and her absence could cause her to fall much further.
For more updates, follow Khel Now on Facebook, Twitter, and Instagram and join our community on Telegram.