WWE
Cody Rhodes: "From Undesirable to Undeniable"
By

Soniel
"The American Nightmare" is the face WWE wanted for a long time
"The American Nightmare" is the face WWE wanted for a long time. But does anybody remember how hard he worked, how hard he had to go through and get to the place he is today? Cody Rhodes was not able to overcome "The Tribal Chief" and has started a feud with "The Beast Incarnate" himself. Everyone knows how long Brock Lesnar and Roman Reigns' rivalry went on. Now see how big Roman Reigns as a whole has become.
Now Cody Rhodes with lots of potential and dreams is on the same path of glory. So, let's look back at the guy who was wanted by nobody, but made an impact so big that everyone wants him. Cody Rhodes made his in-ring debut on an episode of RAW losing to Randy Orton. Then, later he started a feud with Hardcore Holly losing 3 matches consecutively.
Fall-out with WWE
Cody Rhodes wants to fulfill his destiny but never was he getting the opportunity to do so. In WWE, he was in a faction teaming up with Randy Orton and Ted DiBiase Jr. but they had a fallout. Then Cody Rhodes tried various gimmick changes which didn't work out and the audience as well couldn't connect. Then, one day he came back with a new gimmick, Stardust, from where the problem started brewing between WWE and Cody Rhodes.
The American Nightmare announced on Twitter on May 21, 2016, that he had sought his release from WWE, which was granted the following day. Rhodes requested his departure citing dissatisfaction with WWE's creative department and his position within the organization, saying that he had "pleaded" with writers for over six months to terminate the Stardust gimmick and presented multiple narrative ideas that had been disregarded.
Ruling the independent circuit
After leaving WWE, Rhodes appeared on various independent circuits, proving his worth. Rhodes wrestled at Northeast Wrestling promotion, Pro Wrestling Guerrilla, WrestleCade, and many others where he won many championships as well.
The First World Championship win
Cody defeated Christopher Daniels to become the new ROH World Champion on June 23 at Best in the World, the first world championship of his career. Cody was also touted as the first member of the Rhodes family to win a world championship in 31 years. After Fritz and Kerry Von Erich, Cody, and Dusty are the second father-son pairing to win major world titles in the United States.
Going to Japan and returning as the VP of AEW
"The American Nightmare" first came to Japan's NJPW. He debuted as the newest member of the Bullet Club. Cody defeated Juicy Robinson at Fighting Spirit Unleashed to win the IWGP United States Heavyweight Championship, his first in NJPW.
All Elite Wrestling (AEW) was announced on January 1, 2019, during a conference in Jacksonville, with Cody confirming that he, along with Matt and Nick Jackson of The Young Bucks and Kenny Omega, will serve as Executive Vice Presidents as well as on-air talent. Cody and The Young Bucks both inked five-year deals with the promotion. Cody beat Dusty Rhodes in a praised bout at their maiden show on May 25, Double or Nothing, which later won "Match of the Year" from Pro Wrestling Illustrated.
Rhodes was 3 years with AEW where he made the promotion so big now Tony Khan the billionaire bad boy is able to run. He is the inaugural and 3 time TNT Champion in AEW. It is not known why Rhodes left AEW, but according to some sources he says it was something personal.
Back to WWE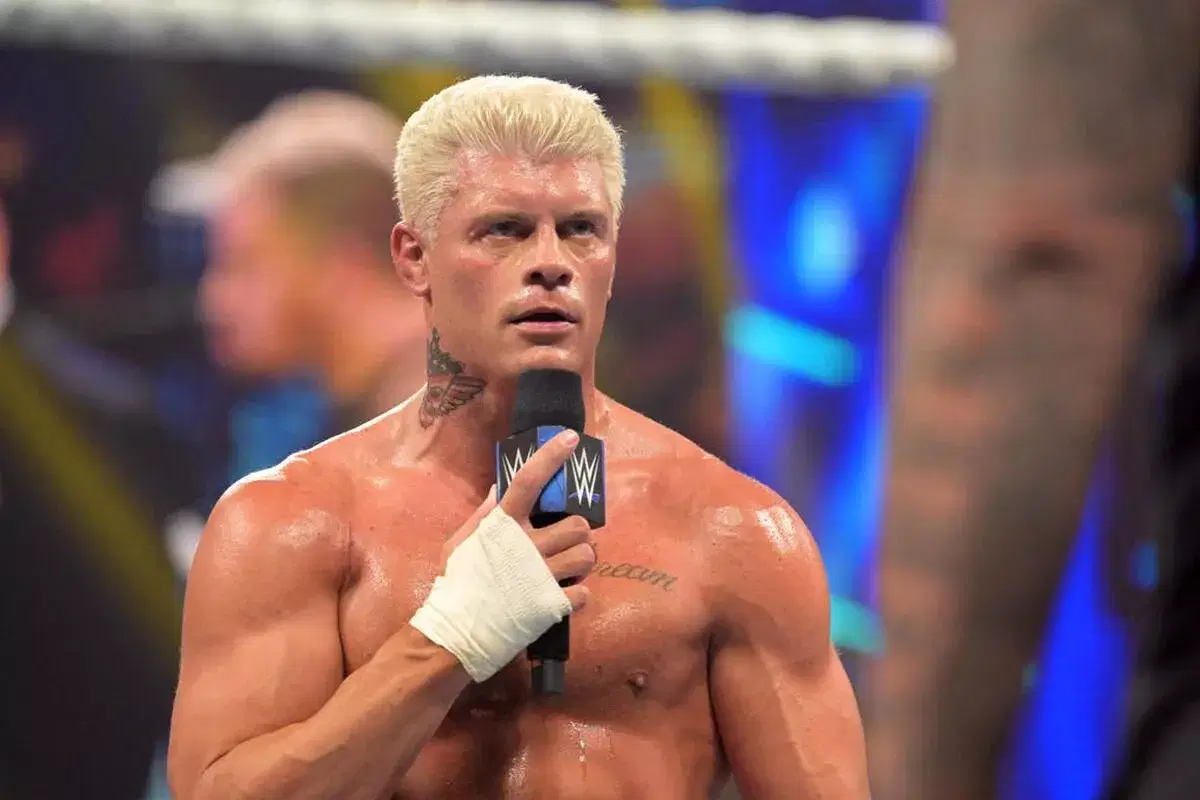 After leaving WWE, there are very less wrestlers who are able to make a comeback, Rhodes was one of them, not just that after his return he has become of the highest-paid wrestlers in WWE. Multiple sources reported on March 18, 2022, that Rhodes had signed a contract with WWE. On the first night of WrestleMania 38, Rhodes was unveiled as Seth "Freakin" Rollins' surprise opponent, beating Rollins after a six-year absence. Then, it has been moment after moment but it just came short at WrestleMania 39.
Once he wasn't wanted by WWE and he is one of the biggest stars. Cody Rhodes is a motivation to many. Looking at him many can get how not losing hope and continuos hard work help a person grow and make their dreams come true. Now, Rhodes just has one dream to become the WWE Champion, which might soon come to fruition. Till then we have to wait.
For more updates, follow Khel Now on Facebook, Twitter, and Instagram and join our community on Telegram.