Pace is one of the most important stat in the virtual football game
Whether it's real-life football or a FIFA video game, the pace of a player always remains a big point. Especially in FIFA, pacey players are like cheat codes in the game. They are an essential part of every gamer's life and almost dominate match strategies. It is often the wingers and fullbacks who possess electric speed in games and in real life as well. Among those who are famous for their lightning speed in both the real world and FIFA are Kylian Mbappe and Alphonso Davies.
In the latest FIFA 23 also, both players are two of the fastest players but there are many names who are as fast as them. So let's take a look at the Top 10 fastest players in FIFA 23. (We have attached their pace numbers beside them)
10. Jeremie Frimpong (Bayer Leverkusen)- 94
Jeremie Frimpong's name has taken a big leap in the last year. Last year, the former Manchester City youth product joined Bayer Leverkusen from Celtic. It was his pace and crossing ability from the right-back position that impressed everyone in the Bundesliga last season. In FIFA 23, Frimpong's ratings have also improved since last year's show and currently, he is the third-fastest player in Bundesliga in the game.
9. Ismaila Sarr (Watford)- 94
Ismaila Sarr is a Senegalese winger and plays for Watford in the Sky Bet Championship. Sarr has been one of the fastest players in FIFA for quite some time, and he retains his place in the new edition as well. His card hasn't improved significantly this year with an overall rating of 77, but he is definitely exciting for players who like a lot of speed.
8. Sebastian Villa (Boca Juniors)- 94
Even though Sebastian Villa has never played in European football, his name is very well known among gamers worldwide. This Colombian winger is one of the most effective players with a very reasonable price in career mode. Currently playing for Boca Juniors in the Argentina league, Villa has been a surprise pick for players in the game.
7. Inaki Williams (Athletic Bilbao)- 94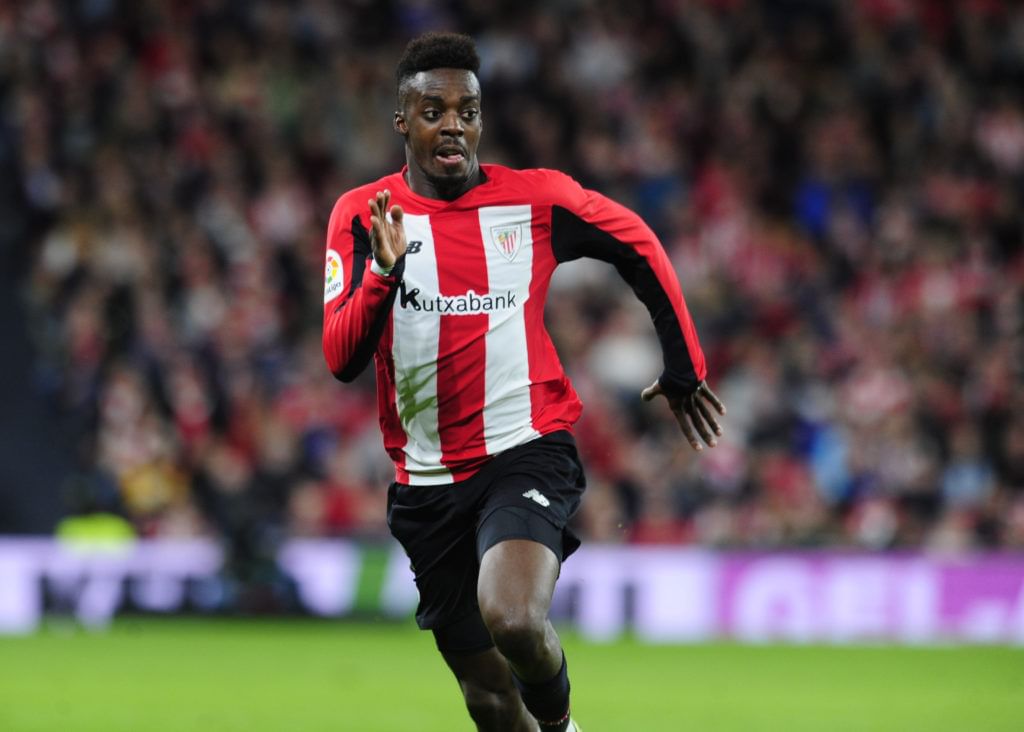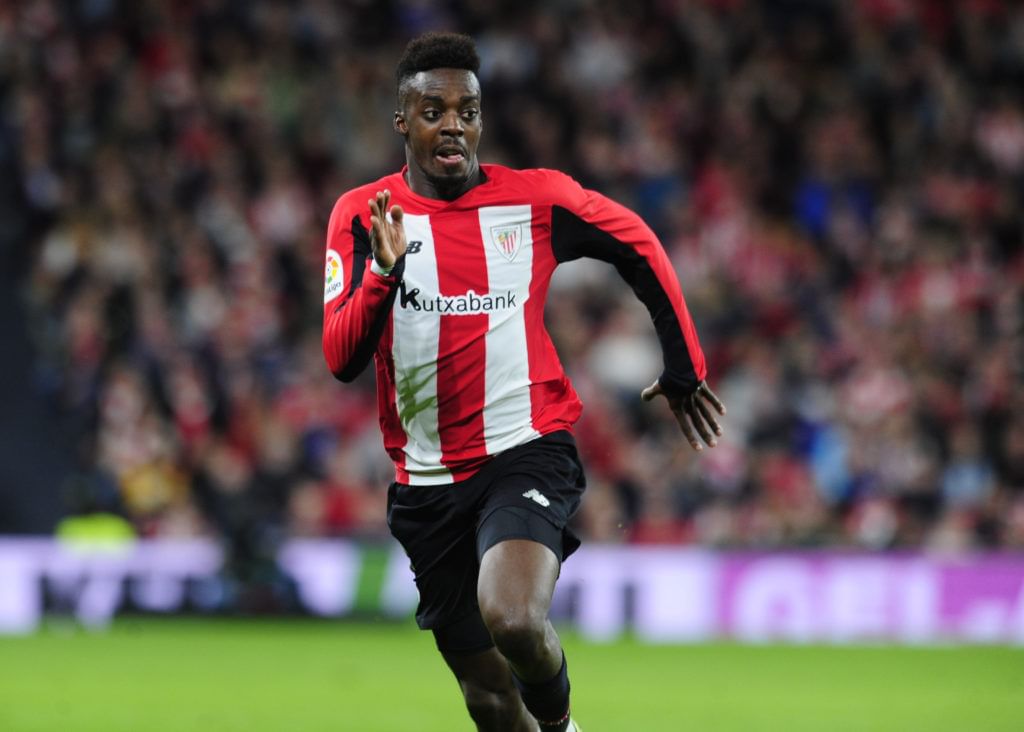 Inaki Williams was rated at the top of the list of fastest players in LaLiga last season, and his ratings in FIFA 23 reflect that as well. His physical strength and speed in the game are similar to his real-life characteristics, making him a dream signing for any gamer. The overall rating of Williams in the game this season is 81.
6. Alphonso Davies (FC Bayern)- 94
Alphonso Davies has been given 94 pace rating this season, which could be a very debatable decision. He is one of the fastest fullbacks in the world and is even considered by fans as a 'cheat code' player, since he has the ability to easily transition between attack and defence in seconds. Overall, Davies's rating is 84 with a big potential to improve. He can be considered as one of the most valuable signings for any team.
5. Sheraldo Becker (Union Berlin)- 95
The pace and finishing of Sheraldo Becker has dazzled the Bundesliga this season. The Dutch winger has scored six goals in seven appearances this season and his latest FIFA card has come as icing on the cake. He has been rewarded with a pace of 95 this year, which is even higher than Alphonso Davies, who is considered the fastest in the Bundesliga.
Also Read: Top 10 highest-rated players on FIFA 23
4. Daniel James (Fulham)- 95
Daniel James is the fastest player in the Premier League this season in FIFA. Last season, the Welshman had moved to Leeds United from Manchester United. After a poor debut season, some people thought he would be downgraded this season. James, however, is rated 77 this season and will be seen in Fulham's lineup after being loaned from Leeds United.
3. Vinicius Junior (Real Madrid)- 95
Vinicius Junior was a revelation in world football last season. His last season's heroics have greatly impacted his FIFA card this year. The Brazilian winger was rated 80 last year but has leapfrogged to 86 this term. His overall rating has increased, and most importantly, his pace remains one of the fastest in the game. With his improved card, Vinicius is surely going to be a sure-shot pick for gamers this time around.
2. Adama Traore (Wolves)- 96
Adama Traore is one of the fastest players on the game. The Spanish winger is really fast in real life and has been a real pain for defenders in the league. However, despite having a big speed, he has a very low overall rating. This season, he is rated 79.
1. Kylian Mbappe (Paris Saint Germain)- 97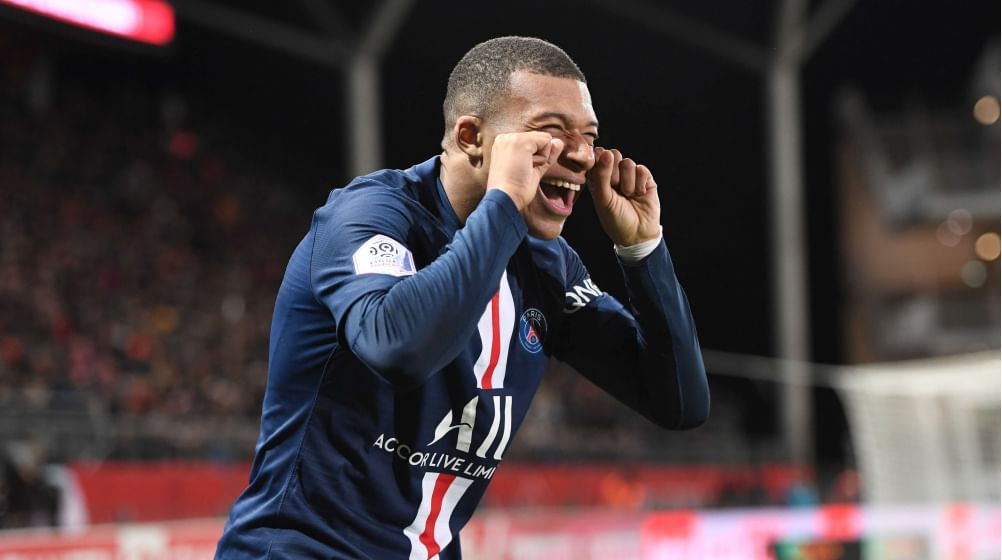 For years now, Kylian Mbappe has been a sensation in world football, and his speed is one of his most heart-stopping attributes. This year in FIFA, he has received the highest pace ratings which surely justifies his real-life traits. The overall rating of his card is 91 and he is likely to be the first choice for gamers considering his speed and potential.
For more updates, follow Khel Now on Facebook, Twitter, and Instagram and join our community on Telegram.