The Blue Tigers are winless in the SAFF Championship 2021 so far.
Following two disappointing draws in the SAFF Championship, India return to action against neighbours Nepal on October 10. After a sub-par performance against Sri Lanka, the pressure's once again on Igor Stimac and his men, who now take on the table-toppers Nepal. While a positive result against India will only bolster Nepal's bid to reach the final, it will be a do-or-die match for the Indians.
Ahead of the game, Indian football team head coach Igor Stimac spoke in the pre-match press conference on Saturday.
Preparations and Thoughts
The Blue Tigers are currently fourth on the table with two points from as many games and cannot settle for anything other than three points against Nepal on Sunday. However, Stimac insisted that while he feels the Blue Tigers deserved to win against Sri Lanka, the focus is now on the upcoming two matches.
"The analysis is the same as usual. It was a big disappointment of course, after the Sri Lanka game. Once again, we deserved to win the game this time with a big margin but couldn't score from easy situations, three times and even an open goal. But there is no time to cry about it. Nothing has changed about our commitment and aim to win the tournament. Still, two games to play," he began.
The Croatian also revealed that he feels Nepal are currently playing an attractive brand of football. However, he also insisted that India will win the game.
"This time, I'm sure we are going to play a team that won't be concentrated only on wasting time but playing football. Nepal is playing good football. They are deservedly with six points there (top of the table)," he quipped.
"We know them very well. We've played twice on their soil; won one and drew one. So it's an open game and I don't think we can escape one more time with the same situation. If we play well and do what we need to do, I'm quite sure we are going to win the game," he added.
"There is no other option for us but going out there and winning the game. So, nothing's changed. We're still here, still alive and here to win the tournament."
Prior experience against Nepal
India played two friendlies against Nepal in September. Stimac was asked if those games would have any effect on Sunday's clash.
"It can be very helpful for them and for us. We know each other. I might say that not many things have changed. They might have a different approach because they have six points. They might calculate in this game, going for points or counter-attacking football. That might be dangerous also. But we don't know what their coach will decide. We need to go up from the very first minute and not like Sri Lanka where we didn't expect players to be falling down," he responded.
Sri Lanka wasted time?
The tactician emphasised on what he called 'falling down,' which he experienced in the previous match against Sri Lanka. He alleged that the Lankan players wasted a huge amount of time but also quipped it is not an excuse to not win the game.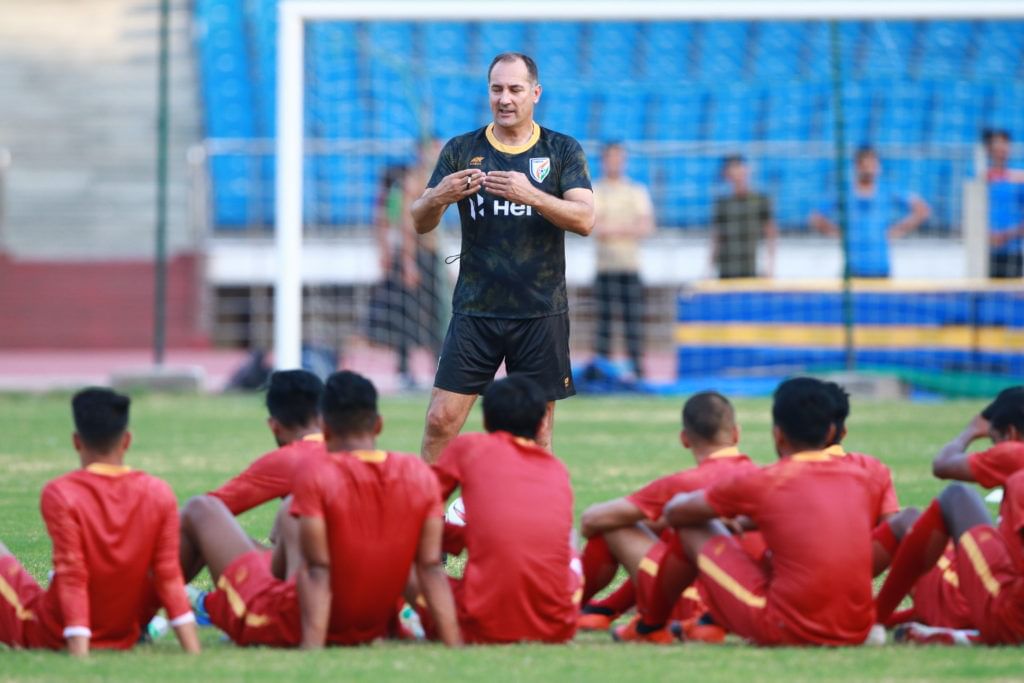 "When we did an analysis on the game (against Sri Lanka), we calculated 27 minutes of wasted time, which is embarrassing. I think a tournament like this should serve in promoting football and referees should do better in such situations; when it's obvious that players are just wasting time," Igor Stimac revealed.
"But never mind, that is not an alibi for not winning the game. Even with 30 minutes played, we need to win against Sri Lanka, (it is) as clear as that," he continued.
Approach against Nepal
India are without a win in the SAFF Championship 2021 so far, having accumulated two draws so far. The Blue Tigers are currently at the fourth spot of the standings and will be facing Nepal, who are at the top. The Indian boss also revealed how the Blue Tigers will be approaching Nepal in the forthcoming game.
"I think it will be as we did in Nepal (previous friendlies). We went to Nepal with a very short preparation time and faced a difficult opponent. It's not the same when you face these teams home and away. It's far, far different. The pitches and the speed of the grass are very different. Many things are different and of course, the home crowd helps. They're very supportive and are your 12th player on the stands.
"It was not easy but if we did win in Nepal on the last day and draw once (previous game), I think we can do it here. We need to be committed and disciplined. We were not disciplined enough for simple reasons and for simple mistakes we don't have six points now."
Mood in the camp
Ace midfielder Brandon Fernandes accompanied Stimac to the press conference and he was quizzed regarding the atmosphere in the Indian camp.
"Two disappointing results and the mood in the camp was obviously dull (as a result). We have everything to fight for in our upcoming match. We have two games and all we can think about are positives. The next match is very crucial and we're focused and well prepared for this. We're certain that we are going to play well tomorrow and win the match," the 27-year-old quipped.
On facing Nepal
Subsequently, Fernandes spoke about facing Nepal, a side that's been extremely strong and consistent so far at the tournament.
"They are a very good team and in a very good position as well in this tournament. We don't think too much about them. We think about ourselves and what we will do on the pitch. That is our focus and we'll try to do whatever we do in the training ground, at the pitch as well," he stated.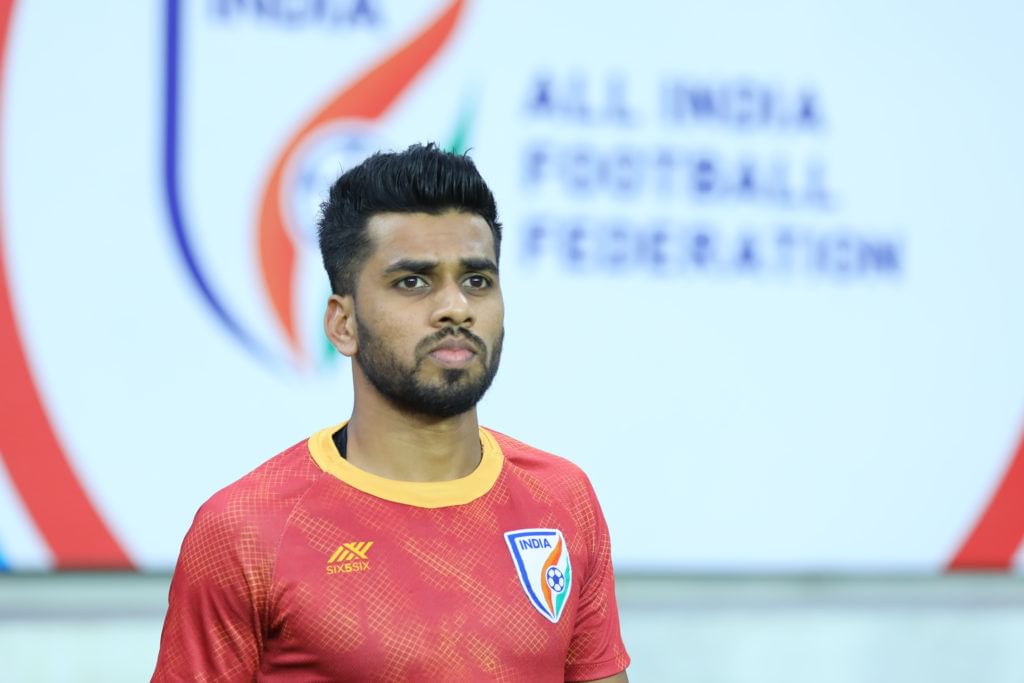 Fernandes was asked whether he would be starting against Nepal on Sunday. "I'll be preparing but it's up to the coach as to who he will start tomorrow. Whoever it is, we'll give our 100% and if it's me I'll also give my 100%," he answered.
On captain Sunil Chhetri
Sunil Chhetri looked visibly frustrated against Sri Lanka and Igor Stimac was asked about it on Saturday.
"The forward players are in positions where they cannot be served as often as midfielders or as many touches as the defensive players. That's in the game. They get as many balls as they work for and they need to show up and be open. They need to be there, find gaps and show up in the holes (spaces). But the truth is, we didn't provide any quality balls for Sunil.
"But anyway, he's there. He did have two opportunities to score with headers, which he normally does but did not happen this time. But I think that frustration comes from not winning and not receiving many balls."
On the table and the last two fixtures
Igor Stimac was quizzed regarding his thoughts on the standings and India's last two games; against Nepal and Maldives.
"Nothing's changed in regards to the reason why we're here. Everything is still open. There are plenty of combinations and we didn't come here to win six, seven, eight or nine points. We came here to win the tournament. I don't mind the points we get," he said.
"Even with six points, there's the possibility of us reaching the finals. So, let's not think about mathematics. We need to do everything on the pitch to deserve good results which will put us in a more comfortable position," he concluded.
For more football updates, follow Khel Now on Twitter, Instagram and join our community on Telegram.