The two clubs have a long standing rivalry
Borussia Dortmund and FC Bayern Munich are the two biggest names in German football and their battle is famous as the 'German Classico'. When it comes to Bundesliga, their encounters are seen as the virtual finale for the winner of Bundesliga. This rivalry, however, has been dominated lately by the Bavarians, who have won seven straight games.
Nevertheless, this rivalry still shines brightly. Players in particular always look forward to this heated fixture. Players like Robert Lewandowski, Arjen Robben, and Thomas Muller have all left their marks on this rivalry but their have been some other names as well who have dominated in this encounter. Here, we take a look at the top five goal scorers in this fixture.
5. Karl-Heinz Rummenigge (FC Bayern) – 10 Goals
Karl-Heinz Rummenigge is one of FC Bayern's greatest names in history, as well as one of the greatest names in world football. The German forward helped Bayern win two European Cups during his time with the club. He has now shifted his career to administration and served as the CEO of the club till 2021.
Rummenigge won the Bundesliga Golden Boot three times during his career and his performance in Der Klassiker was always like a warrior at war. He has 10 goals to his name in this rivalry and takes the fifth spot in terms of most goals.
4. Arjen Robben (FC Bayern)- 11 Goals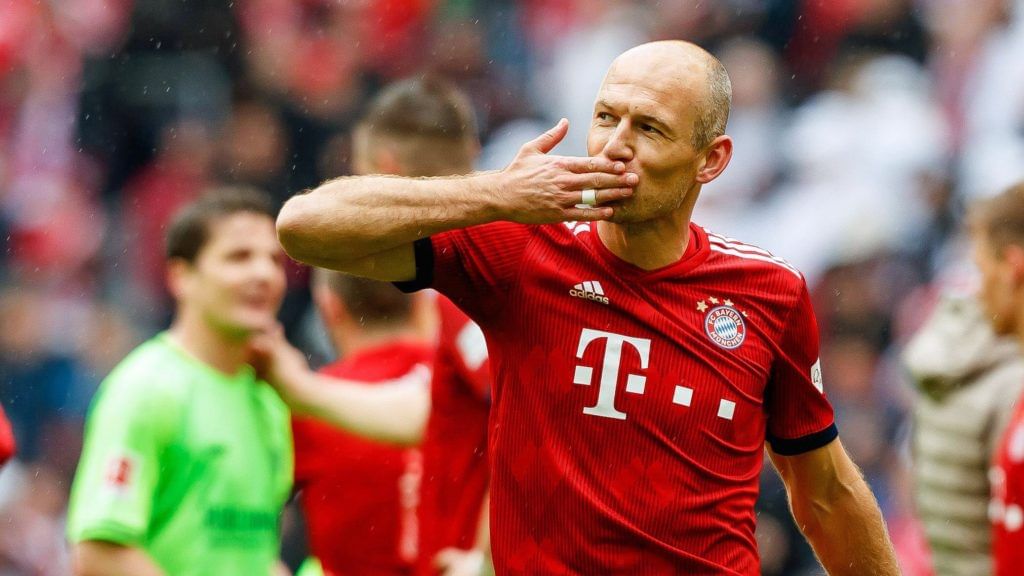 Arjen Robben has 11 goals to his name in this rivalry and is one of the names that Dortmund fans will never forget. The Dutch always turned up in fiery fashion against the arch-rivals. His goal in the Champions League final in 2013 is one of the iconic moments in this rivalry.
Robben played for the Bavarians for 10 years and was an integral part of their success. The combination of him and Frank Ribery on the wings made life difficult for defenders in the Bundesliga for almost a decade. Robben ended his reign in Munich with 99 goals in 201 appearances.
3. Thomas Muller (FC Bayern)- 12 Goals
Thomas Muller has been an integral member of FC Bayern Munich since his debut in 2008. The German attacker always does his work silently in midfield and plays a vital role in the team's success. Muller enjoys high-pressure matches and delivers when on the big stage, like the Der Klassiker.
In this rivalry, he has 12 goals to his name and has the chance to add plenty more with many seasons ahead. In the upcoming match against Dortmund on 8th October, Muller will again be a key player for Bayern, and several fans expect him to fill the void left by Robert Lewandowski.
Also Read: Top 10 players to play for both Borussia Dortmund and Bayern Munich
2. Gerd Muller (FC Bayern)- 15 goals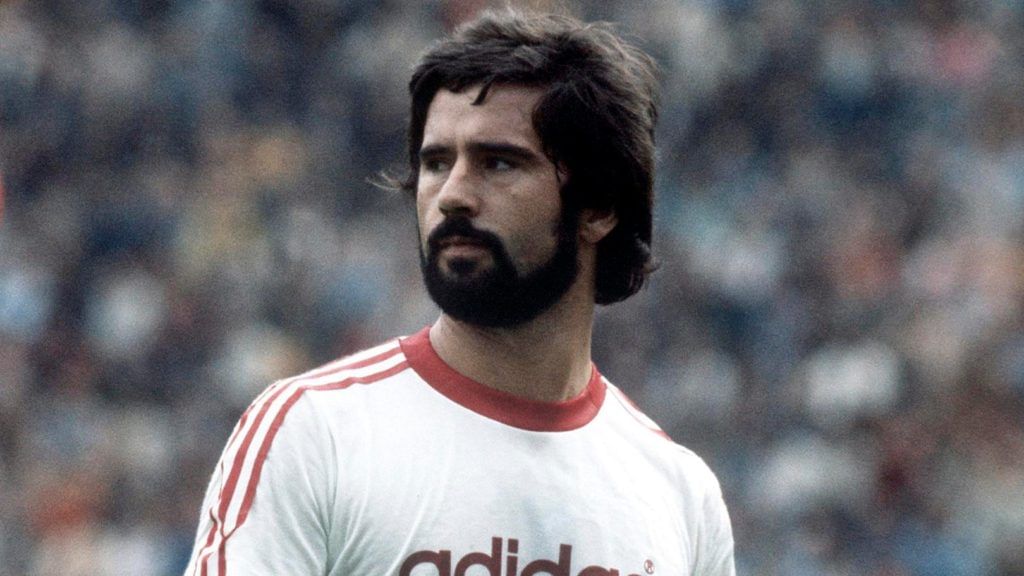 Gerd Muller is probably the best German player of all time and is one of the most iconic names in German football. Muller played 15 years for Bayern and helped the club establish its name on the European roadmap. During his career in Bayern colours, he scored 398 goals, 15 of which were against arch-rivals Borussia Dortmund.
Muller won four Bundesliga titles and three European Cups with Bayern Munich. He was even awarded the Ballon d'Or award in 1970. Muller passed away in 2021, but his legacy as one of Bayern's greatest players will not be forgotten.
1. Robert Lewandowski (FC Bayern, Borussia Dortmund)- 32 Goals
Robert Lewandowski is the top scorer in this fierce rivalry and ironically, he has plied trade for both of them. Out of Lewandowski's 32 goals in this rivalry, 27 have come against Dortmund, while only five have come against Bayern.
The Polish striker reached new heights while playing for the Bavarians, but many fans forget how Dortmund helped him succeed. He played four seasons for Dortmund and scored 74 goals in 131 appearances before joining Bayern as a free agent in 2014.
For more updates, follow Khel Now on Facebook, Twitter, and Instagram and join our community on Telegram.