Quick Reads
Top 10 young football players in the world in 2021
By

Kaushik
(Courtesy : Footy Renders)
Some of these youngsters have already made their mark in the sport by putting up stellar displays.
There is nothing more exciting in football to watch than see young players doing well. Seeing youngsters in a game against the matured and experienced players adds to the vigour of the game. It is also what lifts us from our seats and gets us excited.
Football is fortunate to have many great talents showing their skills and capability on the pitch. The youngsters have taken over from their illustrious predecessors and taken the game to newer heights currently. Therefore, these young players offer an exciting future for the game.
But among the many plying their trade across Europe, a select few have shot themselves into the limelight. These players' performances are being talked about every week. Therefore, we decided to look at the top 10 young players (U-21) in 2021.
10. Noni Madueke
English starlet Noni Madueke made the switch abroad to PSV Eindhoven in 2019. After impressing for the youth side, the former Tottenham Hotspur academy player has continued his good touch for the first team.
He impressed in his first full season with PSV providing 15 goal contributions (nine goals, six assists) in just under 1400 minutes across all competitions. He contributed to a goal every 93 minutes.
This season, he has started well with six goals in 14 games. Madueke's versatility and passing ability make him an asset in the attack, and one of the best young players in the world. He can play either as an attacking midfielder or as a winger. Therefore, with continued form, it will not be long before the big clubs in Europe come calling.
9. Ryan Gravenberch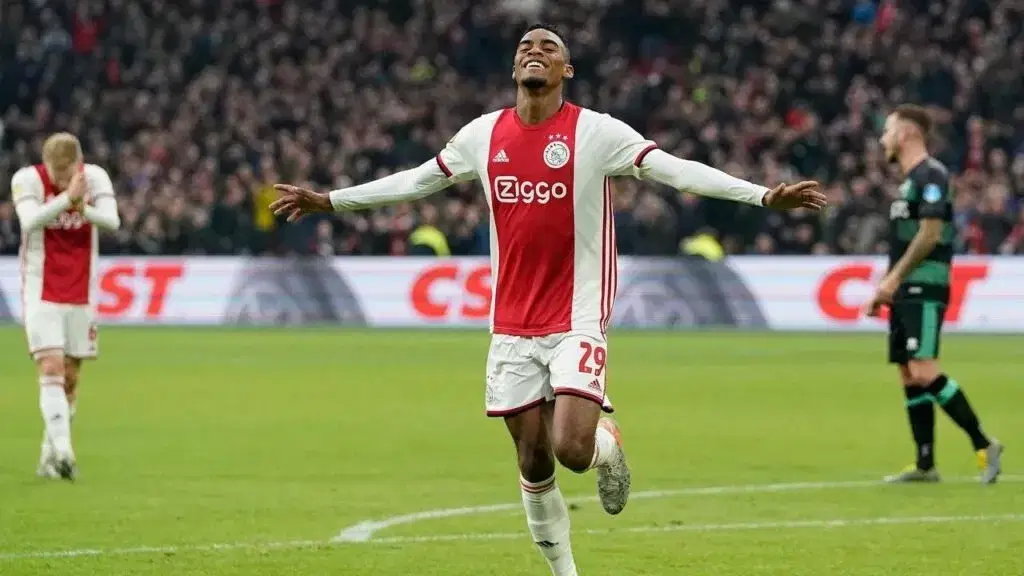 A product of the famed Ajax academy, Ryan Gravenberch is turning himself into one of the best young players in Europe. Gravenberch has flourished in Erik ten Hag's high-energy possession system.
Despite often playing in a two-man defensive midfield, his tally of three goals and five assists in the 2020-21 season surpassed the likes of Nicolo Barella, Federico Valverde and even Paul Pogba. He was also an upgrade on the three midfielders in terms of crossing (50 crosses in total), shots on target per 90 (0.59), and interceptions.
This season, the Dutchman has continued his good form for Ajax. Despite having scored only once, Gravenberch completes 86% of his passes including 5.74 progressive passes per game. He also completes seven progressive carries in every game and produces more than 2.5 shot-creating actions per game. This shows the energy he can contribute from deep in the midfield.
8. Karim Adeyemi
Adeyemi is one of the most exciting young players in Europe right now. A product of the RB Salzburg system, the striker has been on fire this season.
He has already scored 10 goals in just 11 games in the Austrian Bundesliga (once every 96 minutes). His tally in all competitions this season stands at 14 goals in just 18 games. Bayern Munich have already enquired about the 19-year-old which shows that he is making the right noises across the continent.
Provided he continues his goalscoring form, it will not be long before Adeyemi's name features among the most lethal strikers in world football.
7. Antony
Antony is another player shining at Ajax this season. The Brazilian has been in sparkling form at the Johann Cruyff Arena. One of the brightest young players in Europe, Antony scored nine and provided eight assists in 32 games last season. This happened despite him playing only an average of 58 minutes per game.
This season, he has continued that form with three goals already in the league. He has brought his creative game to the Champions League by scoring once and assisting four times in as many group games.
The Brazilian has enjoyed a stellar year winning the Dutch Eredivisie and Cup trophies. He capped it off with a historic gold medal at the Tokyo Olympics in August 2021. Therefore, with continued success and his performances, Antony is sure to make heads turn in European football sooner rather than later.
6. Reece James
James has silently established himself into one of the best wing-backs in Europe. The 21-year old's figures and stats back this claim. This season, the Englishman has contributed eight goals (four goals and as many assists) in nine Premier League games, establishing himself as one of the best young players in Europe.
His tally is double on his combined xG and xA total of four goals. It is also higher than peer wing-backs such as Trent Alexander-Arnold, Achraf Hakimi and Theo Hernandez. James' expected goals (non-penalty) and assists tally per 90 is 0.55 — which is only matched by Trent Alexander-Arnold. It is almost double the other wing-backs mentioned above.
But despite his attacking efficiency, James does not slack from his defensive duties. He still averages more than four tackles and interceptions per game. He also makes close to 14 pressures and more than two blocks per game.
This shows the levels that Reece James has hit this season under Thomas Tuchel. The Englishman is sure to be Chelsea's first-choice wing-back for years to come and could also shine for England if he continues his good performances.
5. Dominik Szoboszlai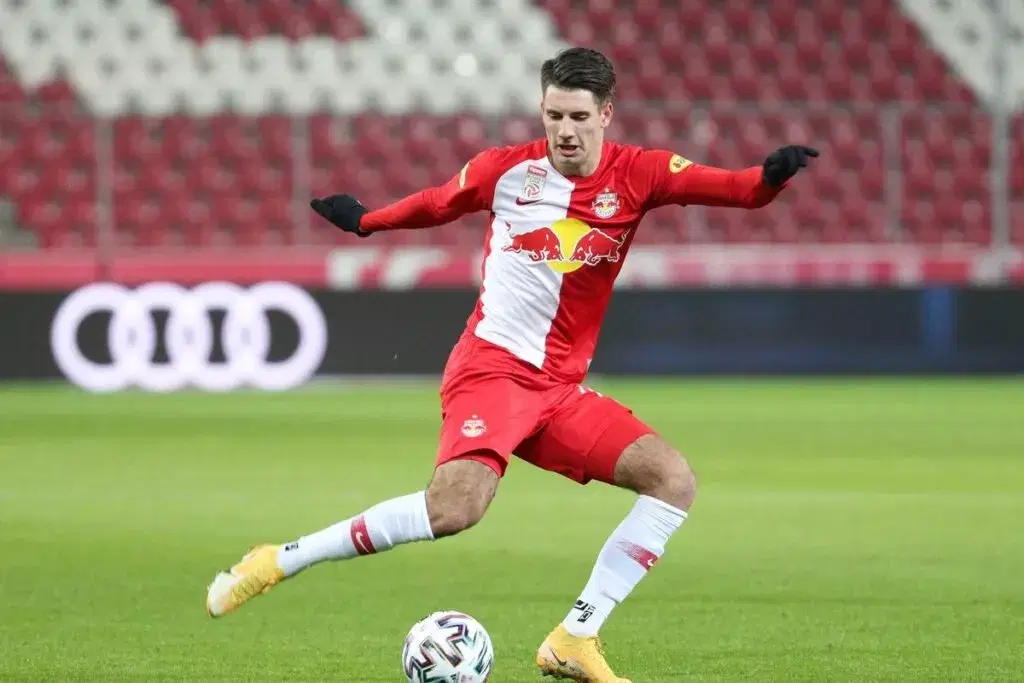 Dominik Szoboszlai is one of the most exciting youngsters to come out of the Bundesliga this season. The Hungarian is part of an electrifying RB Leipzig team under manager Jesse Marsch. This season, he has been in fine form for Die Roten Bullen.
Szoboslai has scored and assisted thrice in 11 Bundesliga games. In total, he has contributed to nine goals in 16 games across all competitions. Energy, composure, and an eye for goal characterize the 21-year-old.
This season, Szoboszlai has notched up a whopping 0.76 non-penalty xG+xA ratio. This is higher than Bruno Fernandes and Marco Reus across Europe. Szoboszlai contributes to 4.62 progressive carries and averages 4.17 touches in the opposition penalty area. This allows him to set up a monstrous 5.21 shot-creating actions per game, more than both Bruno Fernandes and Kevin de Bruyne in the Premier League.
He also exerts more than 20 pressures per game. All in all, the Hungarian so far has eight goals and six assists in 22 games in this calendar year. Like Madueke, Szoboszlai can also play as a winger or as an attacking midfielder. Therefore, with continued game time and his form, the call from a big club is not far off for the Hungarian midfielder.
4. Pedri
One of the most talked-about young players in the world, Pedri is a superstar in the making. The 18-year old's maturity on and off the ball belittles his age. He played more than 60 games in 2021 (till November) for Barcelona and Spain.
The young midfielder shone in Euro 2020. He played almost every minute of Spain's campaign and put up stellar numbers. He finished with 92.3% passing accuracy and two dribbles per game from central midfield.
Pedri's energy and vigour on the ball are two of his best skills. This season, Pedri completed 88% of his passes including 6.78 progressive passes per game and 4.89 progressive carries per game so far. He also attempted more than 25 pressures per game.
Therefore, Pedri's role is pivotal to Barcelona's gameplay. His importance to one of the biggest clubs in the world, despite being only 18 years old, highlights his quality and capabilities. It was highlighted in the recent contract he signed which put his buyout clause at an astonishing €1 billion.
3. Jude Bellingham
Similar to Pedri Jude Bellingham has been an immovable presence in Borussia Dortmund's midfield despite being only 18 years old.
The Englishman has also racked up 10 appearances for the England national team. It shows the maturity with which Bellingham is currently playing. He is already on track to make it his most prolific season, having scored twice and assisted thrice in 12 Bundesliga games. He has also scored once and assisted twice in four Champions League games.
Despite his age, Bellingham completes more than four progressive carries per game and makes more than three touches in the opposition penalty area. He also exerts more than 22 pressures per game. This shows the fearlessness of the young player to drive the game forward. He also completes close to four tackles and interceptions per game.
His pass completion rate of 84.6% is higher than Sergej Milinkovic-Savic in Serie A and Marcos Llorente of Atletico Madrid. Therefore, Jude Bellingham is a complete midfield package. He has already been courted by clubs like Manchester United and Liverpool. Therefore, a move back to a big Premier League club or elsewhere is in the making for the midfielder. Provided he continues his form, he could be an immovable presence for both club and country and establish himself as one of the best midfielders of all-time.
2. Dusan Vlahovic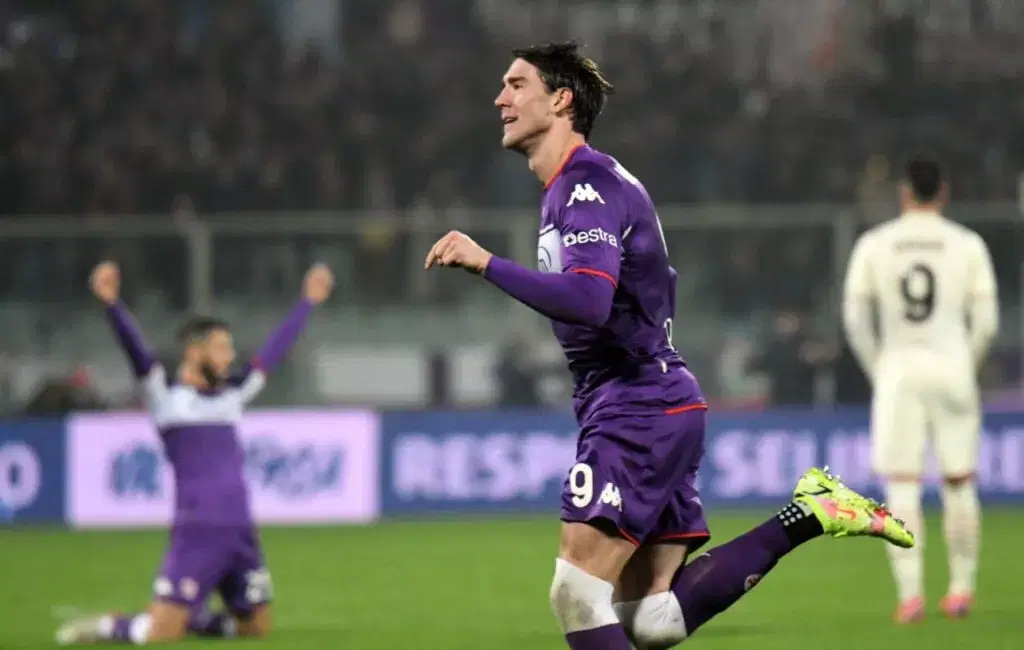 Dusan Vlahovic is another striker making a name in European football. The Serbian has had a prolific 12-18 months so far. Last season he was voted the Best Young Player in the Serie A after finishing with 21 goals in 37 games.
This season, he has been a different beast altogether. Vlahovic is the joint-top scorer in Serie A (along with Ciro Immobile) with 10 goals in just 13 games. He has been an important part of Fiorentina's resurgence this season. Vlahovic also scored six goals in 10 games for the Serbian national team this year.
Earlier in the summer, Tottenham were reported to have bid €60 million for the Serbian. But if he continues the current form he is in for club and country, then that figure is bound to rise with more big clubs zeroing in, as his contract with Fiorentina is coming to an end.
1. Phil Foden
Foden is arguably England's biggest talent in the past few years. Despite being only 21, Foden has already played in more than 130 games for Manchester City. He also won the PFA and the Premier League's "Young Player of the Year" award last season.
Therefore, Foden is another one of the greatest young players coming out of England. This season he has contributed three goals and one assist in seven league games. His tally currently stands at five goals in 12 games across all competitions.
Foden's xG+xA ratio of 0.73 is more than players like Serge Gnabry of Bayern Munich and Bruno Fernandes of rivals Manchester United. His 1.46 shots on target per 90 is more than Sadio Mane, Leroy Sane and falls just short of Vinicius Jr. of Real Madrid.
Foden's greatest strengths include his pace, dribbling and shooting capabilities. He can play on the wing or through the left. He also possesses great passing and distribution skills. Therefore, under the watchful eye of Pep Guardiola, Foden is sure to become one of the best and most complete players of his generation.
For more updates, follow Khel Now on Twitter, Instagram and Facebook.