World Football
Trent or Reece James: Who should England's first-choice right-back?
(Courtesy : The Ringer/ Footy Renders)
Both have been exceptional for their respective clubs in this season.
English football, lately, has seen the rapid rise of a new crop of talents. While the likes of Saka, Sancho and Bellingham catch attention – the most exciting position to look forward is present elsewhere. As difficult as the choice is, choosing one between Liverpool's Trent Alexander-Arnold and Chelsea's Reece James is as stirring as it gets.
With Chelsea steadying their ship under Thomas Tuchel and Liverpool looking to resurge their glorious bit under Jurgen Klopp, these players have also taken the chance to step-up and prove a point. While Trent Alexander-Arnold has been there for a while, Reece James has grown exponentially under Tuchel. With both exceling in domestic football, it possesses a difficult question – who is going to become England's first-choice right-back?
With the 2022 FIFA World Cup slightly more than a year away, England will look to figure their first XI as soon as they can. Keeping that in mind, let's look at factors that might decide the right-back spot:
Who takes the attacking edge?
In general terms, both James and Alexander-Arnold are considered to be full-backs that incline towards the attacking aspect of play. While the latter's ability to make an impact on the offensive front is not foreign, James has also stepped up this season. The Chelsea full-back has registered four goals from just 11 shots, averaging 0.78 goals per 90. Amongst the individuals that have benefitted from Thomas Tuchel's system, the 21-year-old ranks high. Alexander-Arnold, on the other hand, has grabbed just a goal from 19 shots this season, averaging 0.11 goals per 90.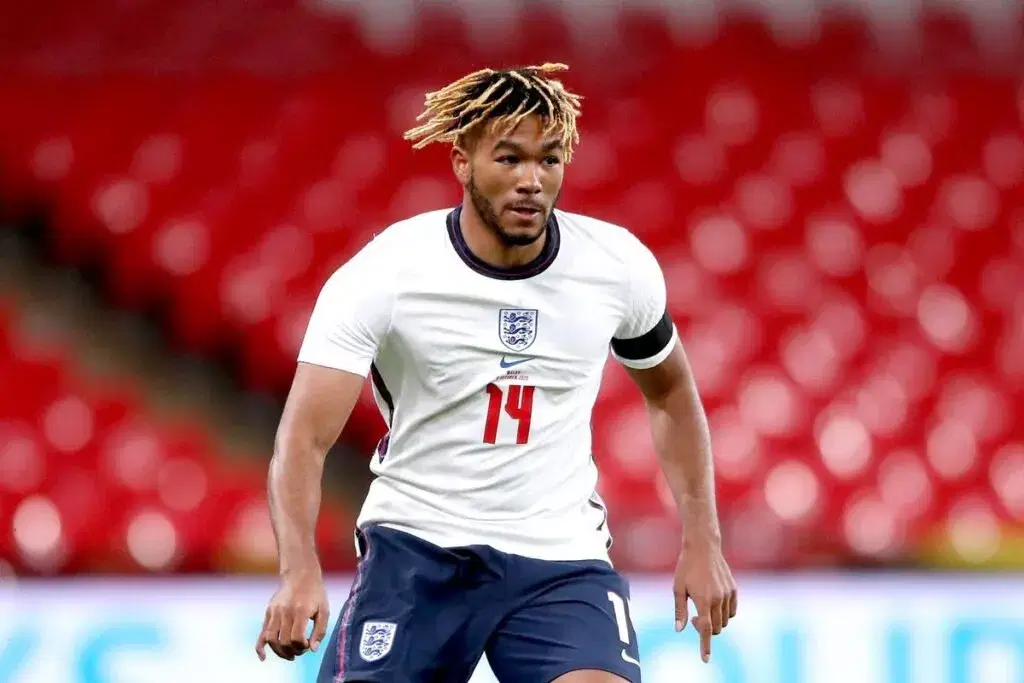 In terms of the end product, James seems to be the obvious choice. However, the question lies in the functions that the full-backs will have to perform in Southgate's system. Not many managers are fond of putting their full-backs at the receiving end. Rather, the contributions for these right-backs are evaluated in terms of their chance creation and involvement in possession. Under Jurgen Klopp's reign, it's fair to say no other full back in the world has made more impact than Trent Alexander-Arnold on possession. On top of that, Southgate will get a proper dead-ball specialist provided that he chooses the Liverpool full-back.
How does Reece James factor in then? He certainly has a case in terms of offensive play as well. Arguably in the form of his life, he is naturally a gifted crosser of the ball. Compared to his competitor, the Chelsea defender is more comfortable crossing the ball from wide areas of the pitch. Ever since winning his maiden cap just 13 months ago, eight appearances at just 21 years of age speak for James' utility.
Defending: who makes up as the more complete full-back?
The evolution of the modern game has landed us in a situation where full-backs' defending capabilities come second to their attacking ones. Such is the case with both the full-backs in scrutiny – attacking attributes so toned that defensive characteristics are often overshadowed. Nonetheless, the ability to track back and guard the wide side remains pivotal for any team, including Gareth Southgate's England.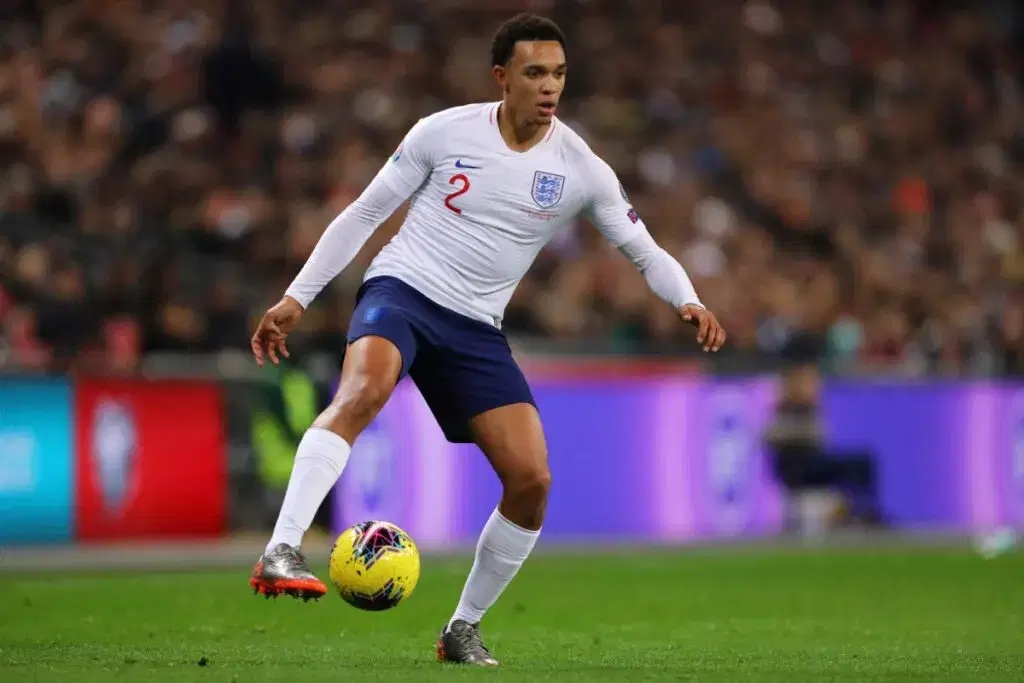 In terms of comparing the defensive metrics, it is first crucial to note the system that both Trent Alexander-Arnold and Reece James function in. Liverpool prefer to win and play with the ball often, meaning every player on the pitch is expected to make interceptions quickly. It is of no surprise that Trent has more interceptions and activity around the advanced side of the pitch in terms of his defensive activity.
On the other hand, James is relatively a more conventional full-back. His tackles per ninety surpass that of his Liverpool counterpart and is comfortable in defending off the ball more. The stark difference lies in pressures applied per 90 – the Chelsea right-back averages six surpluses per game more than his counterpart. Similarly, a significant chunk of his pressures come in the defensive and middle third, opposite to the Liverpool right-back's tendency. With more blocks and tackle success rate against dribblers, Reece James presents a case with his role under Tuchel so far.
The stylistic difference: who fits Southgate's jigsaw?
As much as this situation might seem like a headache for Southgate, the adequacy is also a privilege. With Reece James and Trent Alexander-Arnold competing for the same place, Southgate can choose one as per his immediate plans. The stylistic difference that these two possess opens up possibilities for swift tactical tweaks.
With Trent, England can expect to create more with both dead balls and open play. Having held that responsibility for Liverpool for a couple of seasons now, the 22-year-old's abilities are robust. His ability to tuck in and support the midfielders whenever necessary is another important stuff to put into consideration. And yes, long balls to switch plays, to facilitate Luke Shaw in the English colors is another aspect to keep the eyes peeled for.
On the other hand, Reece James brings a more balanced approach that is not top-heavy. Picking Kieran Trippier and Kyle Walker for the Euros, he has clearly indicated his appeal for a hard-working right-back. Since James' game is more direct and does not require as much advanced positioning as Arnold's, he is capable of maintaining his position in the right. This might be a big factor in helping the English manager to decide on who he'll pick for the upcoming qualifiers.
On one hand, Southgate will look to create as many chances and strengthen his set-pieces. On the other hand, finding a defensive balance is also the need of the hour. Either way, having two distinct profiles definitely benefits in setting up plans according to the opponent and executing it – especially from the right. With that being said, the first-choice spot remains open and shall belong to the one that dons the national colors better.
For more updates, follow Khel Now on Twitter, Instagram and Facebook.