Formula 2
Formula 2: Double points finish for India's Kush Maini in Baku
By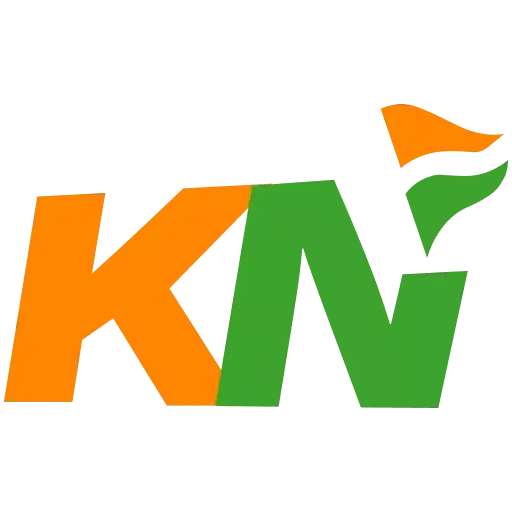 Khel Now
The Campos Racing secured P4 and P5 finishes in the Sprint and Feature Race.
In a weekend that threw plenty of curveballs the drivers' way, Kush Maini continued to showcase himself as 'Mr Consistent' of the Formula 2 2023 field. Despite an underwhelming qualifying performance in his eyes, believing that the potential was there for pole, the Campos driver shook off the frustrations to secure back-to-back points scoring finishes in Baku.
How he achieved them couldn't be more different. Staying out of trouble in the Sprint Race, Maini benefitted from the dramatic final restart to find himself fourth by the chequered flag. Contrastingly in the Feature Race, he flexed his overtaking muscles to make up nine places for fifth and held his nerve throughout a tense duel with Dennis Hauger.
Reflecting on his first visit to the Azerbaijani capital, Kush Maini insists he has no regrets after an impressive recovery. Starting both races in P14 as he was not able to put in a Lap on the second set of tyres was not an easy task.
"Yesterday we made our way to P8 and then there was carnage at the end, which we got lucky with for a change and managed to get P4. Today, honestly there were no Safety Cars, no crashes really in front of me, so every position I made I made on merit. Making up 19 positions in two races, I'm so proud. The car just felt fantastic all weekend."
He added: "I think it's just a great weekend because it showed that when it started bad, we still managed to pull some massive points out of this weekend. Honestly, I can just leave this weekend in the books. I have no regrets that it played out the way it did. In the end it was a weekend where I had the worst qualifying and still came away with the maximum number of points."
Whilst he did eventually come out on top in the lengthy battle with Hauger, Kush Maini says the nip and tuck nature meant he could never get too comfortable, but his pace in the latter phase of the race could have left the window open for an even better result.
"I think my pace in Sector 2 was quite good, but obviously I didn't really break Dennis out of the DRS so he was on me every time into Turn 1. I had one eye on the mirror, but I didn't let that faze me and I just kept pushing on.
Also Read
"Actually, at the end of the feature race , we got into the DRS on Vesti and we started catching him, I think with a few more laps I could have challenged him. That just shows the way we managed the tyres in this race was great. Honestly, if there were three more laps, we would've probably been the strongest out of the three."
The only driver to have scored points in seven out of the opening eight races, Maini's maturity and consistency has been rewarded with fifth in the overall Standings. Improving with every second he spends out on track; the Indian rookie is convinced he's found the right balance between risk versus reward.
"It's still a long way to go, but I'm getting stronger every race. There are still a couple of things to learn from my side and I'm sure we'll get there eventually, but it's been a really good start to the year.
"I'm not going to change the way I approach every weekend, go in and just try to be in the top eight because in F2 anything can happen. So, you've just got to be there, play it smart and that's it, especially for the first three weekends.
"This weekend for Qualy I wanted more, and we saw what happened, so I think the key is just to stay calm. I think it's better to be safe in Qualifying in F2 than ruin your weekend. Fortunately, this is a track we could pass on, but if I made that mistake in Monaco, we'd pack our bags and go home. It's just having that mindset of not getting too greedy sometimes."
After a short break for in-season testing in Barcelona, Kush Maini will be looking to continue his momentum heading into a crucial triple header. Whilst he's sad to say goodbye to Baku, Round 5 in Imola is a chance for him to put into practice what he's learnt so far on the return to a track he's already well-acquainted with.
"I went well there in F3 and I did Italian F4 in my early years, so I have some mileage around there. Coming from three tracks I've never driven on, it's nice to be familiar with one. I had so much fun driving here in Baku– it is my favourite race of the year! I could just drive on it for ages, it feels amazing."
For more updates, follow Khel Now on Facebook, Twitter, and Instagram and join our community on Telegram.