WWE
Rumors: Rhea Ripley could turn on Dominik Mysterio, if this former champion returns to WWE
By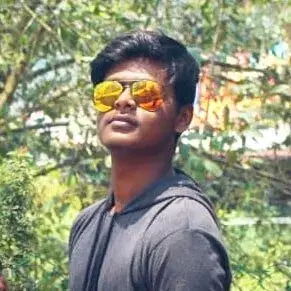 Akash Dhanagaran
The Judgement Day is currently one of the most powerful and dominating stables in WWE
The Judgement Day is currently one of the most powerful and dominating stables in WWE. Edge started this stable with Damien Priest and Rhea Ripley as the initial members. But soon got kicked out by the fellow members, as Fin Balor joined the stable.
"The Judgement Day" hated Edge, and so did Dominik Mysterio as he was side kicked by Edge and his father Rey Mysterio. The Judgement Day had invited Dominik to join their stable, but Rey neglected their offer. At Clash at the Castle live event, Edge and Rey Mysterio with Dominik Mysterio on their corner faced Fin Balor and Damien Priest with Rhea Ripley on their corner. Edge and Rey Mysterio secured a win against The Judgement Day, but after the match Dominik hit Edge with a low blow, and attacked Rey Mysterio to turn heel.
He then was announced on the following night on WWE Raw, as the newest member of The Judgement Day. After joining the stable, Dominik and Rhea became so close to each other, and their relationship became one of the most talked about things over the last few months. As the bond becomes stronger and stronger, it is now rumoured that Rhea could turn on Dominik, if a current AEW star returns to WWE.
What's the Rumour?
Rhea Ripley and Dominik Mysterio have been the on-screen pair in the WWE. Their relationship was attempted to recreate the powerful stable of Eddie Guerrero and Chyna. Dominik started to call Rhea "Mami", as Eddie used to call Chyna. However, Rhea has a real-life boyfriend and has been dating the AEW star Buddy Mathews (Buddy Murphy in WWE).
Buddy Murphy left WWE in June 2021, and joined AEW under the name Buddy Mathews. The two have been seen together on social media and on various events, indicating that they are in a romantic relationship. Buddy also wished Rhea for her title match at WrestleMania 39 on Twitter. He tweeted, "Good luck to my precious tonight! "Mami" to some! "Babe" to me! Not many people make smile! She does everyday!" and tagged Rhea in it.
Rhea in a recent interview with Grey Roif, reported that the former Raw Tag Team Champion, Buddy Mathews has shown interest in returning to WWE and might convince him. Although it is not sure, Buddy's potential return could make Rhea turn on Dom and might possibly kick him out of The Judgement Day stable, replacing him with Buddy Murphy. Return of Buddy Mathews can also put Dominik's sister Aliyah Mysterio on the storyline, as Buddy and Aliyah had been teased of being in a relationship before Buddy left WWE. On an overall basis, this could spice up the creativity in the story line and could help Dominik turn face.
For more updates, follow Khel Now on Facebook, Twitter, and Instagram and join our community on Telegram.