These players layed down the foundation for their team's success
Nowadays, defining a "centre midfielder" is a difficult task. Because of the decline of permanent positions and the rise of 'roles' and 'functions,' the people working in the park's hub are responsible for various tasks.
While this may be the case, central midfielders are frequently the backbone of championship teams. They're versatile, adaptable, and accessible in various sizes, forms, and prices.
Thus, it is extremely difficult to rank the top 10 globally, but we've given it a shot!
10. Eduardo Camavinga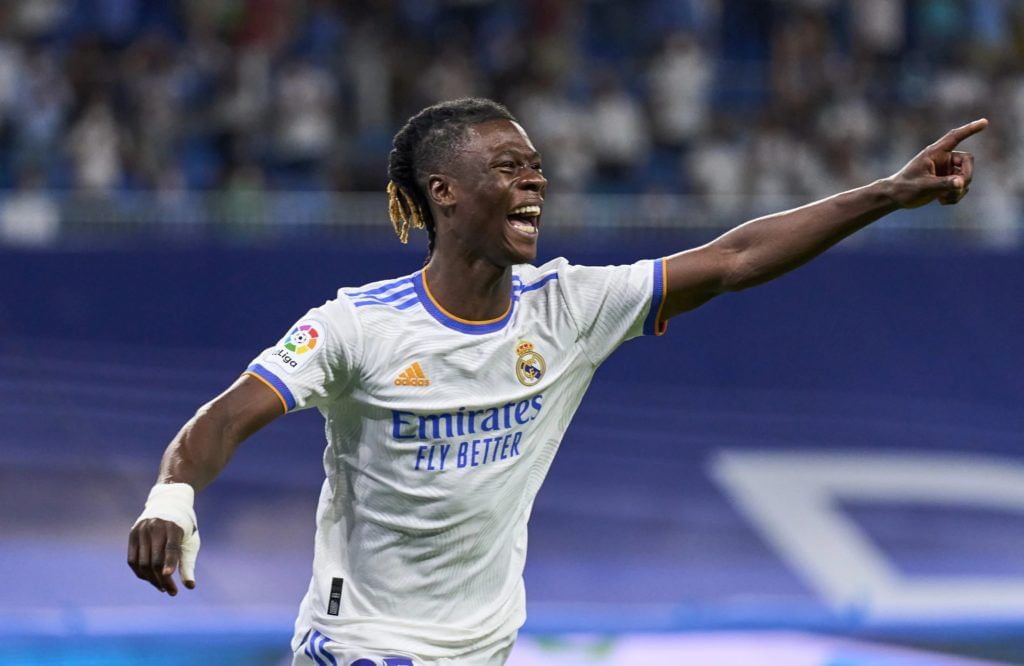 Eduardo Camavinga is a one-of-a-kind talent.
The Frenchman's meteoric rise seemed unavoidable after his performance against Paris Saint-Germain as a 16-year-old went viral on social media. Never before had we seen a player of Camavinga's age perform so well against a team of PSG's caliber – let alone in central midfield!
The adolescent eventually joined Real Madrid, and while he has yet to establish himself as a regular starter, he played a significant role in their improbable Champions League victory. Off the bench, the explosive midfielder changed the course of four knockout matches as Real completed a grueling path to the final.
It's tough to find weaknesses in the Frenchman's game, with many believing that Camavinga will eventually evolve into the world's top midfielder.
9. Sandro Tonali
Tonali, a regista, is a promising young Italian player. He is often compared to Andrea Pirlo, who also played for Brescia. Tonali usually plays as a deep-lying playmaker in a 4–3–3 formation as a strong, fast, energetic, elegant, and creative midfielder with excellent vision and game-reading. In 19 Serie B appearances for Brescia, he set up two goals and scored two. He can pass along with either foot, despite being right-footed. He can also take very good set pieces.
Tonali also admires Steven Gerrard, Luka Modrić, and Gennaro Gattuso. UEFA named him one of 50 promising young players for the 2019–20 season in July 2019.
8. Ilkay Gundogan
Ilkay Gundogan will make a top-notch coach when he can put up his boots, which is still a few years away.
In 2016, Pep Guardiola made the German, who had won two Bundesliga championships with Borussia Dortmund, his first hire as manager of Manchester City. The German has since been referred to as "one of the most clever, wisest players" by the brilliant management.
Gundogan is the ideal Guardiola player, and it is impossible to exaggerate how crucial he is to the Spanish coach's outstanding City team. His recent goal record is excellent, and he can perform various tasks at a high caliber.
Gundogan had to wait a while to get the credit he deserves at the Etihad, and it seems like he's only getting better!
7. Marco Verratti
The build-up stage of Marco Verratti's performance is nothing less than a display. Even in difficult situations and under the most intense pressure, he exudes a remarkable sense of calm. He believes he can escape any circumstance and overcome any obstacle and frequently succeeds. It's amazing.
Verratti is not a midfielder whose success is solely dependent on his extraordinary technical ability. Not at all. The petite Italian is a tough defender who enjoys getting involved; he definitely enjoys getting a booking or two.
Verratti combines several of Italy's greatest midfielders in the past. He extols the composure of Andrea Pirlo, the grinta of Daniele De Rossi, and the combativeness of Gennaro Gattuso.
The player has been one of the best center midfielders in the world for a long time, but injuries have kept him from reaching the absolute pinnacle of the game.
6. Thiago
The midfielder from Spain has an impressive resume. Thiago has always surrounded himself with the finest, from Pep Guardiola's all-conquering Barcelona and Bayern Munich teams to Jurgen Klopp's Merseyside juggernaut.
The midfielder for Liverpool is a pure delight to watch. His technical prowess is unmatched, and he also possesses the necessary tenacity off the ball to make a difference during the defensive phase. In that sense, he's underappreciated.
Thiago is a fantastic controller in the middle of the park; he can quickly move possession around and change the pace of attacks with a series of technical prowess. He has every pass there is in his locker. He has struggled with injuries throughout his career, but the Spaniard is among the best central midfielders in the world.
5. Toni Kroos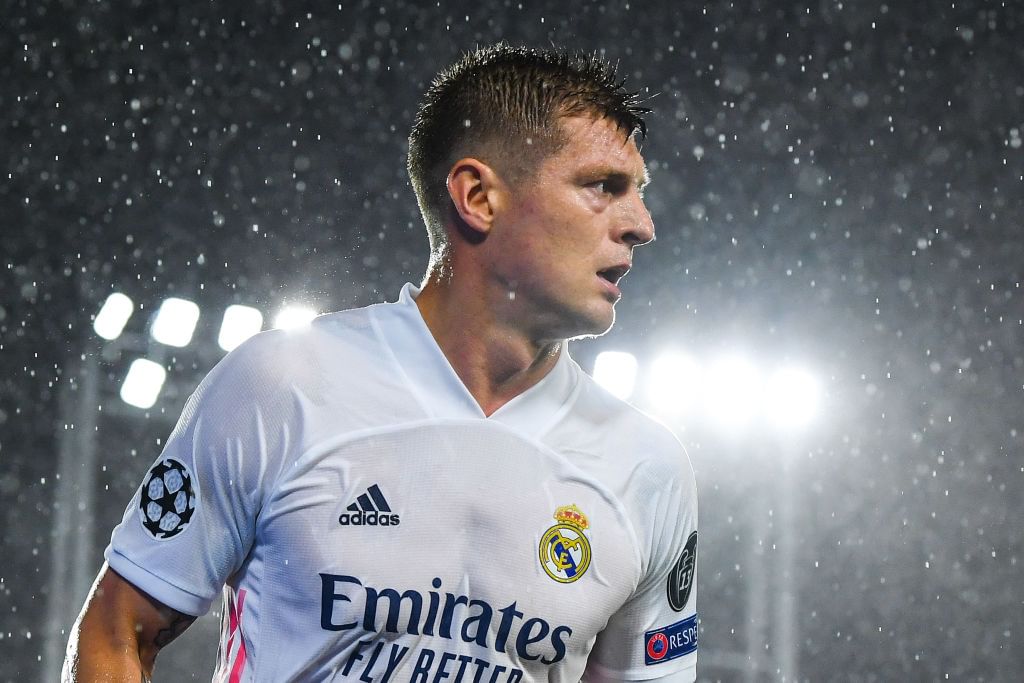 Toni Kroos cannot be given even an inch of the room with the ball at his feet. He will dissect you. The graceful midfielder has been competing at the highest level for ten years and, along with Casemiro and Luka Modric, formed a third of what is perhaps the best midfield trio the world has ever seen.
Even though Kroos is towards the end of his career, he is still among the most entertaining midfielders in the world. During Los Blancos' incredibly successful period, the German has long played a critical role for Real Madrid.
He is still among the top center midfielders in the world and will be remembered as one of the best of his time.
Trending World Football Articles:
4. Pedri
There are a lot of comparisons, but the similarities are too clear to ignore: Pedri is Andres Iniesta's twin.
The teenager has quickly risen to the top of his game. Pedri was working hard with Las Palmas in the second level of Spanish soccer not too long ago. Barcelona knew the kid was special, though; his performance against Juventus in the Champions League in his first year at the club showed how talented the midfielder is.
Pedri is smart even when he doesn't have the ball. He ghosts into spaces that don't seem to exist, dazzles when in possession, and constantly helps his teammates. The Spaniard with the low socks gives off a strong vibe that is hard to ignore.
This young player is already one of the best central midfielders in the world.
3. Gavi
Gavi is on the verge to outdone Messi with his record-setting performances. Gavi has made the most of his opportunities at Barcelona this season and is quickly maturing into a prodigy of the highest caliber.
The 18-year-old midfielder has established himself as a starter due to injuries to other players, first under Ronald Koeman and now under Xavi Hernandez. The youngster has been a star at Barcelona ever since his first game for the club. The Spanish international combines his talent with a fiercely competitive spirit, showing a willingness to battle for every loose ball for the full 90 minutes. Because of his natural competitiveness, Gavi's teammates and coaches can attest to his on-field performance.
2. Jude Bellingham
Everyone agrees that Jude Bellingham could win the Balon d'Or in the future, right? The talent is ridiculous, and his stock will only go up when he moves to one of Europe's big teams, which will happen in about a year.
Once Bellingham played for Borussia Dortmund, it was clear why his old team, Birmingham City, retired his number 22. Many people will think of him as the best midfielder in the world.
The English teen has everything she needs to get to the top: a wide range of skills, a charismatic personality, and a never-say-die attitude. Bellingham is a beast in the middle of the field, and he has been carrying Dortmund's midfield for a long time.
1. Luka Modric
Real Madrid was exiting their Champions League quarter-final match against Chelsea with just over ten minutes remaining, despite winning the first leg 3-1 on the road. Then there was Luka Modric.
Midway through Chelsea's half, the Croatian innocuously took possession before picking up Rodrygo at the back post with the most daring of outside-of-the-boot passes. The technique was ridiculous, but Modric's instinctively crafted'trivela' allowed the Brazilian to finish the first time with elegance.
During their frantic quest for Champions League success last season, that episode fired Los Blancos into life. It was Modric's fifth European title, and the assist mentioned above exemplified the Croatian's talent. He's one of a kind and still one of the best in the world.
For more updates, follow Khel Now on Facebook, Twitter, and Instagram and join our community on Telegram.