The Red & Gold Brigaders' entry into the top tier looks imminent after they announced new investors Shree Cement in the previous week.
It now seems like a matter of when – rather than if – that East Bengal gain entry into the Indian Super League (ISL), as the 11th team to participate next season. That itself will mark the beginning of a new era in the league and Football Sports Development Limited (FSDL) have already started accepting bids for a club to enter in time for the next edition.
Of course, it'll be quite a historic achievement for the league, to now have both Mohun Bagan (now merged with ATK) and East Bengal vying for the title. The iconic rivalry of the two teams will ensure a huge boost to the ISL's reputation. In many ways, they will gain the mainstream attention they've craved ever since the league's inception. So, here are five ways in which ISL can benefit from East Bengal's entry:
5. Spike in TV viewership numbers
Over the years, the ISL has managed to see a decent increase to its television viewership, thanks to the successful advertisement and hype built around the league. But, now with the entry of a club with millions of fans not just around India but the entire globe, the ISL will see a huge surge in the number of viewers that watch the product.
If they're successful enough with their promotional work with the Red & Gold Brigaders' games, a huge number of fans are guaranteed to tune in for every single one. Now, with the next ISL edition also set to be played behind closed doors, fans will turn to TV or streaming services to catch their team live in action. Thus, the ISL could easily see all viewership records broken next season.
4. A diverse club culture to promote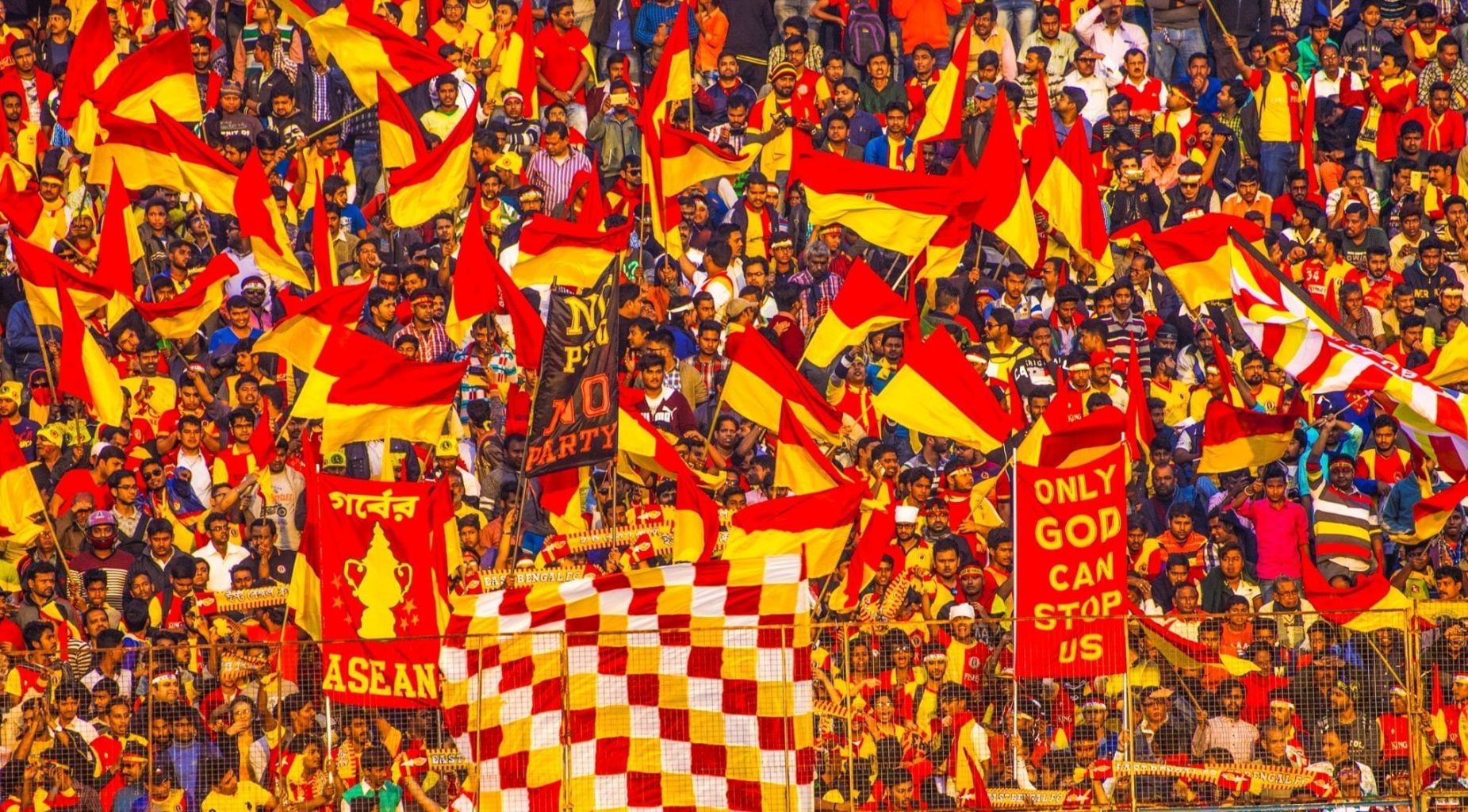 For many fans, East Bengal is not just a football club – it's a way of life! Indeed, the proud supporters of the Red and Gold aren't just there to support them during games, but are also involved in other activities. The Hilsa-fish lovers wear and boast their colours with pride and this love story between club and supporters can be capitalized on by the ISL. They can create and put on sale stylish merchandise for the supporters (apart from those distributed by the club) and can do a number of good PR activities to attract more attention.
Of course, due to the current scenario, there is no possibility of organizing large crowd gatherings for recreational events. But, they can instead take advantage of digital tools. Indeed, the ISL can easily create entertaining TV shows covering the club, its history and even invite legendary players to discuss their time with the Red and Gold. They can even create documentaries on their various fan clubs sometime in the future and get as interactive as possible to pull out top engagement numbers thanks to the club's widespread fanbase.
3. Higher social media engagement numbers
The ISL has seen its social media numbers spike in recent years, with the league managing to overshadow Serie A in its engagement with fans on various social media platforms. Now, with the imminent introduction of East Bengal, those numbers are guaranteed to go higher. The Red and Gold Brigaders have millions of active followers across Facebook and Instagram, meaning the social media teams of the ISL should have a real blast this time around.
ALSO READ: Revealed: Five ISL clubs with highest interactions on Instagram
If they're really clever and creative with their posts around East Bengal, they are guaranteed to attract a huge amount of attention that will take their engagement numbers even higher. Who knows? Perhaps they could even overshadow Bundesliga and LaLiga, if ISL's social media interaction is good enough upon the introduction of the highly-popular legacy clubs.
2. East Bengal are guaranteed to attract reputed foreigners
Due to their worldwide reputation, East Bengal are more capable of attracting high-level foreign talent than most of the existing ISL sides. The Kolkata outfit have been home to many well-recognized foreign talents over the years, most recently having Johnny Acosta as part of their team. Thanks to their new partnership with Shree Cement, East Bengal will comfortably be able to rope in quality foreigners.
East Bengal will obviously have plans to sign impactful foreigners who can boost their chances of winning the ISL and their efficient recruitment could eventually bring rewards for the league's popularity as well.
1. The grand spectacle that is the Kolkata Derby
The ISL's jigsaw will only be complete when East Bengal join, as they will finally be able to be the home of the world famous Kolkata Derby. With Mohun Bagan having already joined the league, the entry of their arch-rivals should guarantee at least two Kolkata Derbies in the next edition of the ISL.
Those two games will probably be promoted on-par with the ISL final, knowing the incredible payoff they can bring. Even if fans aren't there, the history and stakes which come with the derby will still make it a mouthwatering fixture.
For more updates, follow Khel Now on Facebook, Twitter, Instagram, Youtube and join our community on Telegram.