Tennis
AI ChatGPT ranks top 10 male tennis players of all time
By

Chetan Anand
The big three features on the list.
ChatGPT needs no introduction to today's world. It has become a new medium of fun. The AI model is perhaps the only know-it-all everybody's fond of. From giving recipes to answering questions on world politics, from getting help for college assignments to compiling a list of the top 10 male tennis players of all time, ChatGPT can do it all.
And that's what we have used it for – to compile the list of the top 10 male tennis players of all time.
List of top 10 male tennis players of all time
10. John McEnroe (USA)
Known for his confrontational on-court behaviour, John McEnroe is one of the finest male tennis athletes to come out of America. Alongside being a four-time US Open singles winner, he won Wimbledon singles two times and French and Australian Open once each in doubles.
McEnroe is still the only male player to hold World No. 1 rank in Singles and Doubles simultaneously. Add to that, he is still the only male tennis athlete to win more than 70 titles in both Singles and Doubles categories.
9. Jimmy Connors (USA)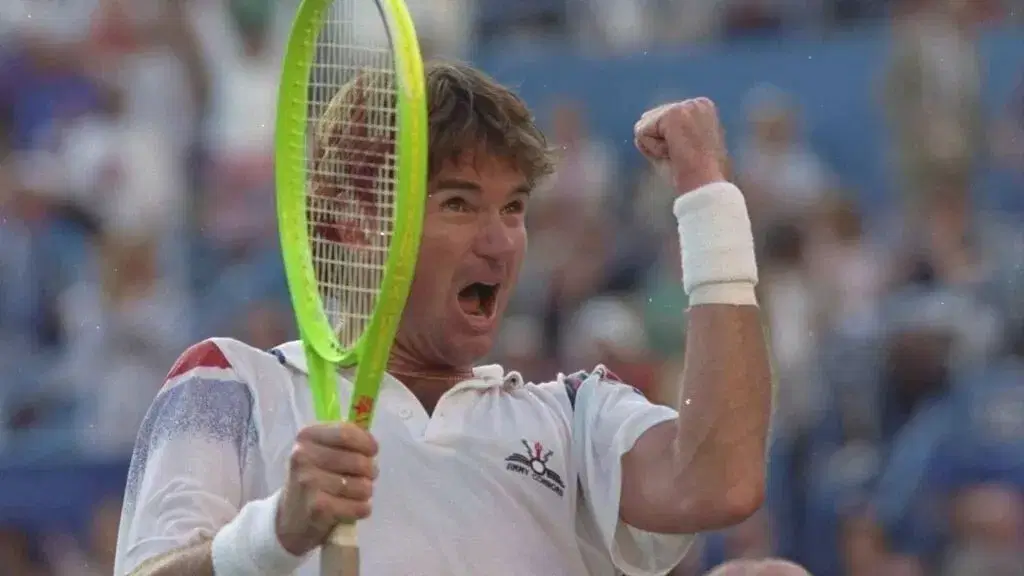 While McEnroe dominated the 1980s, his compatriot was the American to fear in the 1970s. In the period of 1974-77, Jimmy Connors held the then-record of being the World No. 1 for 160 consecutive weeks.
He has had a long career. In the Open Era, he has 109 titles, 1557 matches played, and 1274 games won – the highest. He has eight major singles titles – US Open (1974, 1976, 1978, 1982, 1983), Wimbledon (1974, 1982) and Australia Open (1974). He reached the French Open semi-finals (1979, 1980, 1984, 1985).
8. Andre Agassi (USA)
The Las Vegas-born legend has eight Grand Slam titles to his name. He won the Australian Open four times (1995, 2000, 2001, 2003), US Open twice (1994, 1999) and Wimbledon and French Open once (1992, 1999). He achieved his highest ranking in April 1995. ChatGPT ranks him eighth on the list.
7. Ivan Lendl (Czechoslovakia-USA)
Ivan Lendl, the Czech-American, became the first ever male tennis athlete to contest in 19 major finals. He finished as the runner-up a record 11 times (joint with Roger Federer and Novak Djokovic). He contested a record eight consecutive US Open finals.
Lendl is the only man in professional tennis history to have a match-winning percentage of over 90% in five different years (1982, 1985, 1986, 1987, 1989). He also had a comfortable head-to-head winning record against his biggest rivals, which translates to a 22–13 record (4–3 in major matches) against Jimmy Connors and a 21–15 record (7–3 in major matches) against John McEnroe.
6. Rod Laver (Australia)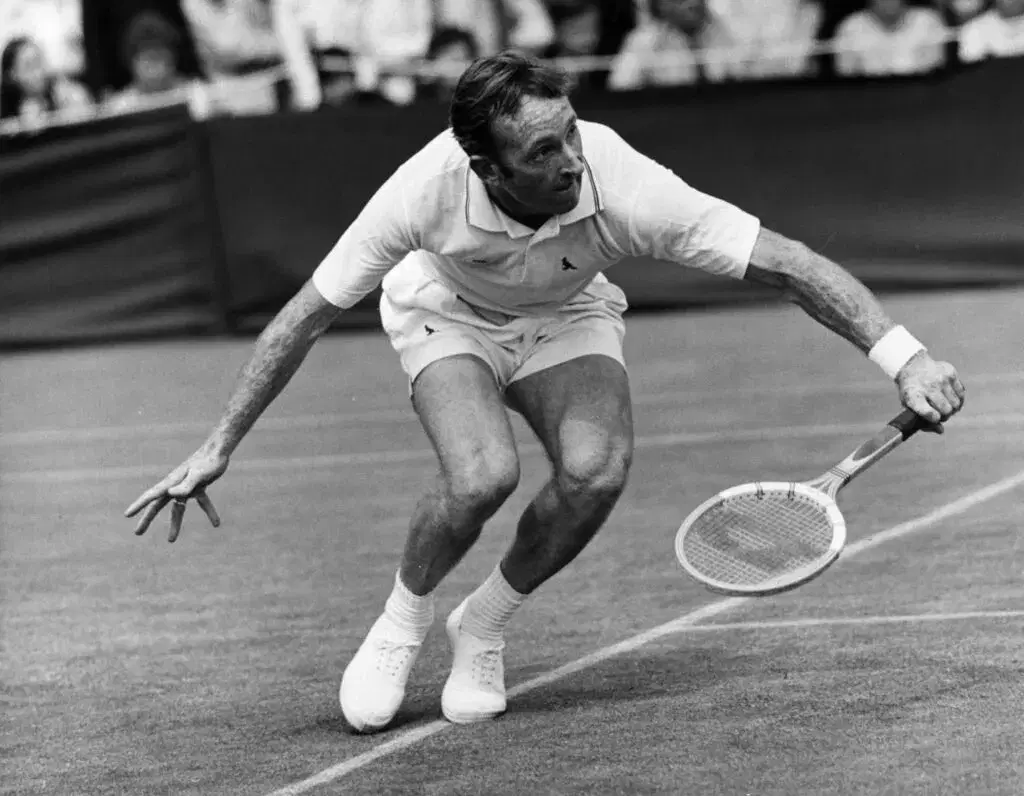 The Australian tennis legend is still the only man to complete the Calendar Slam in the Open Era. He did that in 1969. However, that wasn't his first. He did that in 1962 as well when he won all four Grand Slams. In 1967, he won the Davis Cup for Australia when the tournament was deemed as significant as the four majors.
He has a multi-purpose arena and a tournament after his name – Rod Laver Arena (Melbourne) and Laver Cup respectively.
5. Bjorn Borg (Sweden)
Bjorn Borg is widely considered one of the greatest athletes Sweden ever produced. He became the first man to win 11 Grand Slam Singles titles — Six in the French Open and Five at Wimbledon. He went to the US Open Singles final four times but never won it. He was the first man since 1888 to go to five consecutive Wimbledon finals.
Indian Sports Live Coverage on Khel Now
4. Pete Sampras (USA)
ChatGPT rates Pete Sampras as the greatest American male tennis athlete of all time. The 2002 US Open final is largely remembered for his defeating long-time rival Andre Agassi. At the point of his retirement, Sampras had won a record 14 major singles titles – and a record seven Wimbledon titles. He is also a five-time US Open winner, with the last being in 2002.
3. Novak Djokovic (Serbia)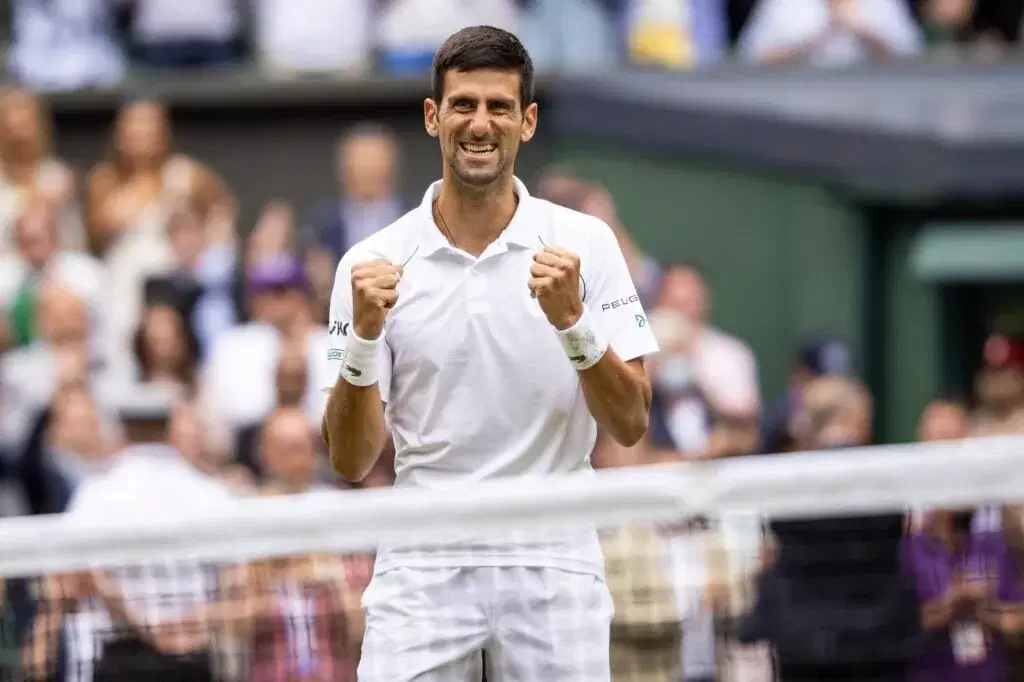 The current world number one is the only man in tennis history to be the reigning champion of the four majors at once across three different surfaces. He is also the first man in the Open Era to achieve a double Career Grand Slam in singles and the only player to complete the career Golden Masters in singles by winning all of the nine Masters tournaments, which he has done twice. Djokovic has 22 singles Grand Slams – the Australian Open a record 10 times.
2. Rafael Nadal (Spain)
For over a decade, Rafael Nadal has dominated male tennis with Djokovic and Roger Federer. ChatGPT considers him the second greatest of all time. Nadal has a total of 22 singles Grand Slams – his 14 French Open titles are a record.
1. Roger Federer (Switzerland)
According to ChatGPT, Roger Federer is the greatest male tennis player of all time. He holds the record for the longest World No. 1 streak – 238 weeks. He has won 20 major men's singles titles. Eight at Wimbledon is a record. He has also won the Australian Open six times and the US Open five times.
For more updates, follow Khel Now on Facebook, Twitter, and Instagram and join our community on Telegram.