WWE
Three ways how WWE can end the Bloodline storyline
By

Soniel
The stable have been carrying the whole company on their backs since the last two years
If there is a WWE stable that is the talk of the town then there is one, The Bloodline. They have been the talk of the town for years now. But now, with differences starting to come between the brothers and The Tribal Chief, it seems inevitable that The Bloodline is going to afloat.
It started with Jey Uso challenging the Tribal Chief and ended in forming The Bloodline, but looks like the twin brother of Jey, Jimmy has other plans. There are many conclusions that can be made on what might happen but we have our own prediction and what can or might end the Bloodline. So, here are three ways WWE can end the Bloodline storyline.
1. The Rock returns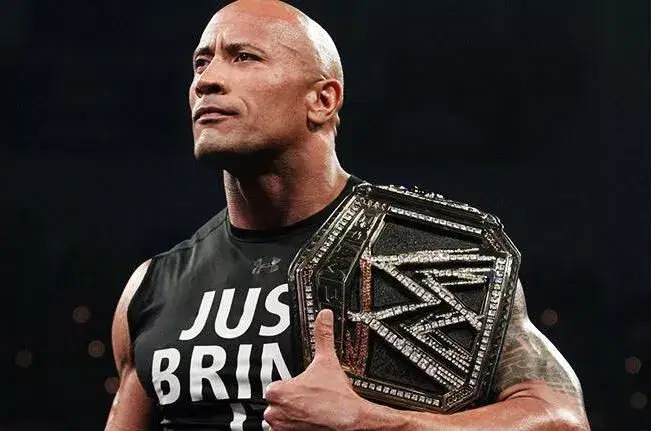 To be honest, The Brahma Bull returning to WWE is less of a chance, but WWE has always been all about surprises. So, it is a possible chance, that The Rock might return to claim his throne as The "REAL" Tribal Chief. But with Dwayne "The Rock" Johnson's schedule it is just impossible to think that he might return to the ring any sooner. Then the ring rust.
Many factors, but still it has the highest probability if WWE is able to bring The Rock for a match against "The Tribal Chief" then it means, it is going to be the highest grossing-WWE PPV ever. Cause, The Rock is the People's Champ and Roman Reigns is the "Head of the Table" it is going to be very interesting how things might turn out. Also, if ever The Rock returns, the match ain't going to be anytime sooner, as WWE would plan the match to happen at "The Grandest Stage of them All".
2. Solo Sikoa backstabbing Roman Reigns
Has any WWE fan ever given a thought to why is Solo so quiet and always with Roman? Also, with him being the way he is, it is impossible to believe he answers Roman Reigns and listens to him. Things just don't add up somehow. But here's what we think.
Solo is after Reigns to get the championship and become "The Tribal Chief". It is highly probable, as Solo would want Reigns to be at his weakest when he goes against him to get what he thinks he deserves. This can be one of the biggest twists as we might see one huge turn in "The Bloodline", with Roman abolished from the Samoan clan to roam like a wanderer.
It would be one of the biggest turns that might come with Solo's alliance with Reigns beating Jimmy Uso, in the recent episode of Smackdown. It might be time when Solo plans to destroy all the bonds Reigns have with him family and The Bloodline.
3. Roman Reigns might turn face
One thing is for sure, it ain't happening anytime soon. But, this is one of the biggest questions that will Roman turn face. Cause, if he turns face he'd be back with his Big Dog gimmick in which he speaks less and fights more. Still, that is what The Tribal Chief does, but it's about entertainment, and nobody is currently as hot as Roman Reigns. He is the man, He is WWE.
Also, if I have to speak purely on what I feel should happen, then I would never want Roman Reigns to turn face, cause as "The Tribal Chief" and his alliance with Paul Heyman made him a different man. He is just in a different zone, where people just can't reach his level. But him becoming face it is definitely going to break "The Bloodline" and end their story for good.
For more updates, follow Khel Now on Facebook, Twitter, and Instagram and join our community on Telegram.