The Spaniard is currently the Gaurs' top-scorer in the ISL with 10 goals.
Iker Guarrotxena has been in scintillating form despite a slow start to his stint in the ISL 2022/23. Carlos Pena has been quite vocal about his squad's debutant foreign players performing well and praised the attacker earnestly. Apart from his spot-kick accuracy, Guarrotxena has displayed finesse in his effortless manner of prying open defences. Be it predatory finishes, immaculate movement or defence-splitting passes; he has displayed it all.
Recently, he sat down with Khel Now and gave us an exclusive interview on his journey so far. Here are some excerpts from when he further elaborated on the same as well as what he hopes to achieve.
Life at Athletic Bilbao and football in Spain
Iker plied his trade at CD Mirandes, CD Tenerife, and CD Basconia along with a giant of Spanish football in Athletic Bilbao. He has appeared a whopping 92 times while scoring on 22 occasions for the Basque side. Recalling his time there, he noted some important differences.
"Football in Spain is obviously different from what you see here because the culture as such is different. In Spanish football, the teams and players are more tactically prepared. This is because football is a very important part of the culture there and people are introduced to the sport at a very young age. Most of the coaches and players learn their basics of the game from academies of the top teams, which is why they have strong foundations."
He also mentioned, "Additionally, players and teams have to stay prepared throughout the year because the season is long and lasts for about 10 months or more every year. By the time teams get ready to play their last 10 matches, the race for titles and accolades is wide open, and the teams that are better prepared to play in this situation are most likely to fulfill their ambitions."
Adapting to life in the ISL and its differences from other countries' leagues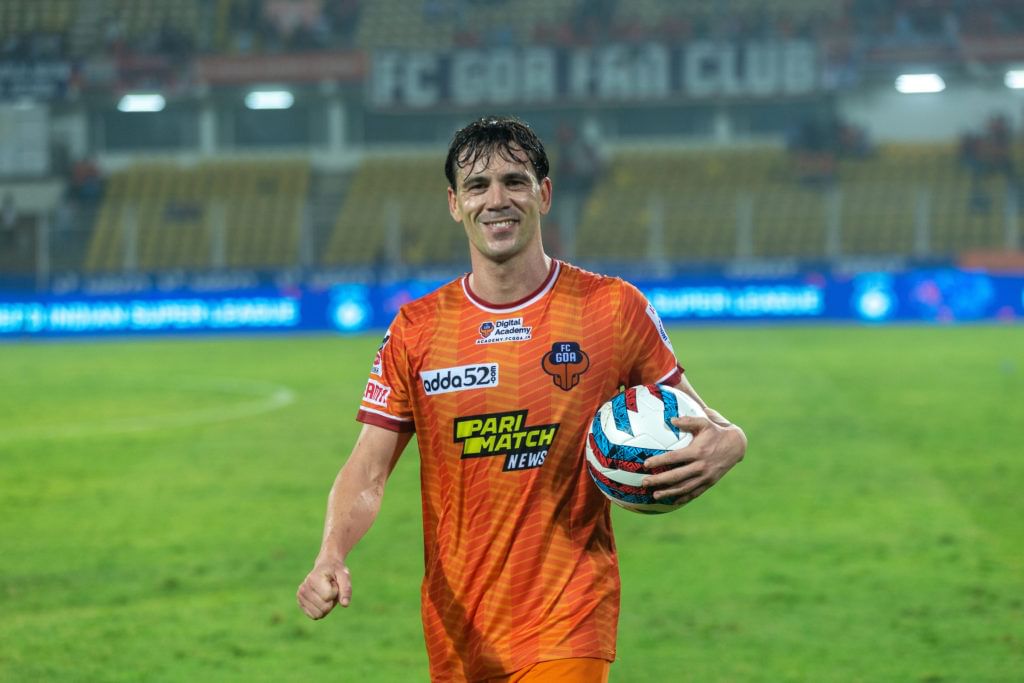 FC Goa's stellar Spaniard has had stints not only in Spain but in Greece, Poland, and most recently Australia. Iker spoke like a true gentleman and was positive about the approach taken by the Indian Super League and club alike.
"The ambition is good in India, and the atmosphere in the stadium and training ground are wonderful. At FC Goa, the staff is really helpful, supportive, and positive, and we worked hard to be ready in time for the start of the season."
"Going ahead, I hope things continue like this because right now, we're in a good mood to play our remaining matches."
Secrets to his form and team chemistry
Despite peaking a little late in the league, Iker Guarrotxena has reached the summit of the goalscoring charts. We asked him about any secret formula he might have had but like any professional he chose to stay humble.
"To be honest – there are no secrets here, and perhaps we haven't reached 'there' yet in terms of success. We still have four games remaining in the league stage, we're looking to qualify for the playoffs that happen afterward and there is also the Hero Super Cup to look forward to."
However, he did not deny team chemistry playing a pivotal role in their recent exploits. "But yes, we have developed good chemistry among ourselves. It did not happen all of a sudden, though, all the matches that we played and all the time that we spent together helped. And this is not about a few players, this is about the whole team."
"We have a good connection with everyone on the team. We always train in the open and fans are welcome to come watch us, and when they do they will be able to see how hard we work and how good we do together as a team. This connection has helped us stay in the position where we are now, of course, and it will help us to do better in the upcoming matches."
Spanish teammates and their experience
While Alvaro Vazquez only made his league debut with Kerala Blasters last season, Edu Bedia has been here for six years. The long-staying midfield maestro has helped his teammate ease into life in India and at the club seamlessly.
"They have been of great help to me, not just on the pitch but off of it as well. It's they who helped me settle down initially when I arrived here in Goa, and I'll always appreciate that. There is a very good connection between us and it just makes everything a bit easier."
Carlos Pena's dual role as a mentor and a coach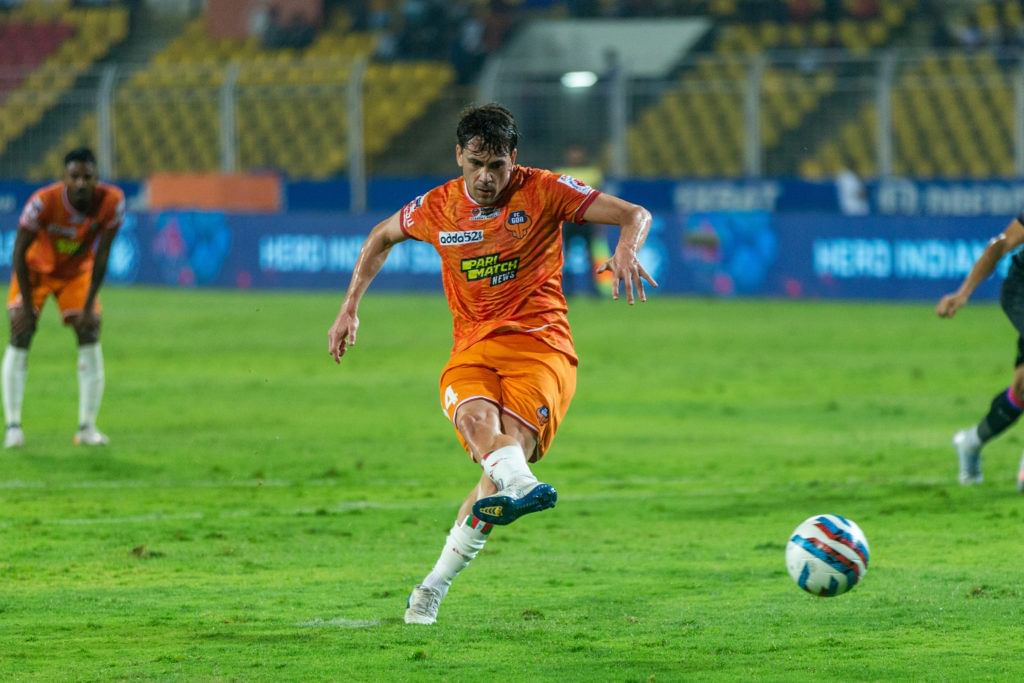 The false 9 showered as much appreciation for his coach as he did for him. Iker mentioned being extremely grateful for a coach who not only shares the same cultural roots but has experience as a player himself. Moreover, Pena plied his trade in the same club only a few years back before taking the reins as manager. "Coach Carlos has been very important for me right from the very beginning of my association with FC Goa – even from the time when I was yet to sign my contract with the club. We had a nice chat through a phone call when he explained all his ideas as to how he sees football. It was an instant connection right then and there."
He also added, "The confidence in him helped me form ambitions of my own as well. During the pre-season, he moulded us to play a style of football best suited for the ISL, which happened because of his prior experience in the league as a player. I appreciate the confidence he has in me, and during every game, I try my best to repay his faith and help my team get the goals."
Favorite players in the squad and league
Fellow countryman Manolo Marquez has attracted Guarrotxena's respect through his team's playing style while Des Buckingham has managed to do the same.
"To be honest, I see football as teamwork. I don't like to individualize football because I feel the sport is played as a team. Even in FC Goa and the ISL, I cannot pick out one player and mention him, because they are what they are because of their respective teams and the work they put in behind the scenes, in training and matches."
Even though he remained neutral and praised his teams' quality, he admitted his appreciation for his rivals too. "That said, Mumbai City FC and Hyderabad FC are two other teams apart from my own that have my respect. They have their own style, and play with a unity that helps them get positive results on good days."
"I have to also say that we have a good squad as well, with a very efficient style of playing the game."
Toughest team to play in the league so far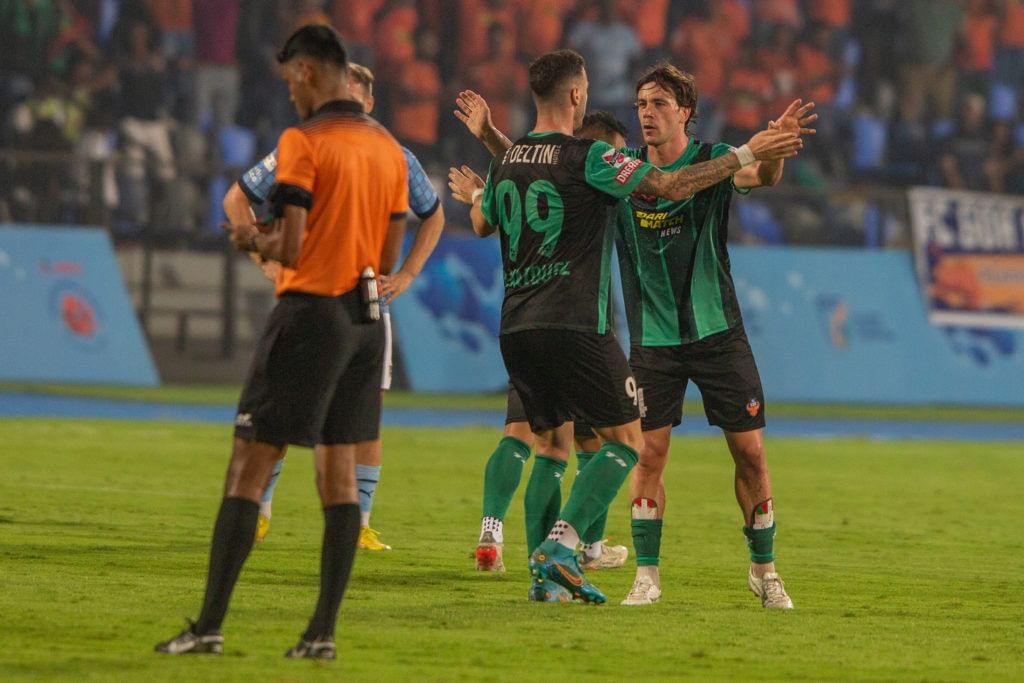 Guarrotxena did not shy away from letting us know about his biggest hurdle so far. Needless to say, the Islanders posed to be his biggest challenge. "The game we played against Mumbai City in Mumbai was tough for us because we had very big expectations prior to the start of the game. We conceded the first goal and soon equalized, but in the second half, we suffered a lot because of our mistakes. They deserved the win that day as they were the better side and we could do nothing much ourselves."
"However, we also learned a lot from that match and worked to fix the mistakes that we made. Mumbai surely have some good players, but as I said earlier, it was teamwork that helped them win that day."
Future with FC Goa and targets to achieve
With the wind in his sail, Iker promises greater things to come as he establishes how the Gaurs are here to win it all. "At the start of the season, I mentioned in interviews that my objective with FC Goa is to win titles. We're three-fourths into the league season now, and I want to say that this target remains unchanged."
"Before I joined the club itself, I had understood that we had the squad and the ability to be among the best in the league. Having spent a few months with the team now, my confidence has only increased. Hence I still believe in my goals, and we as a team are working together to achieve them."
"Given our current position, obviously it's going to be harder than expected, but I see the hunger among us and our quality, so the objective remains the same, 100%. And hence, we will continue giving our best in training sessions and in matches."
For more updates, follow Khel Now on Facebook, Twitter, Instagram, Youtube and join our community on Telegram.