Analysis: A post-mortem of India's exit from the AFC Asian Cup 2019
By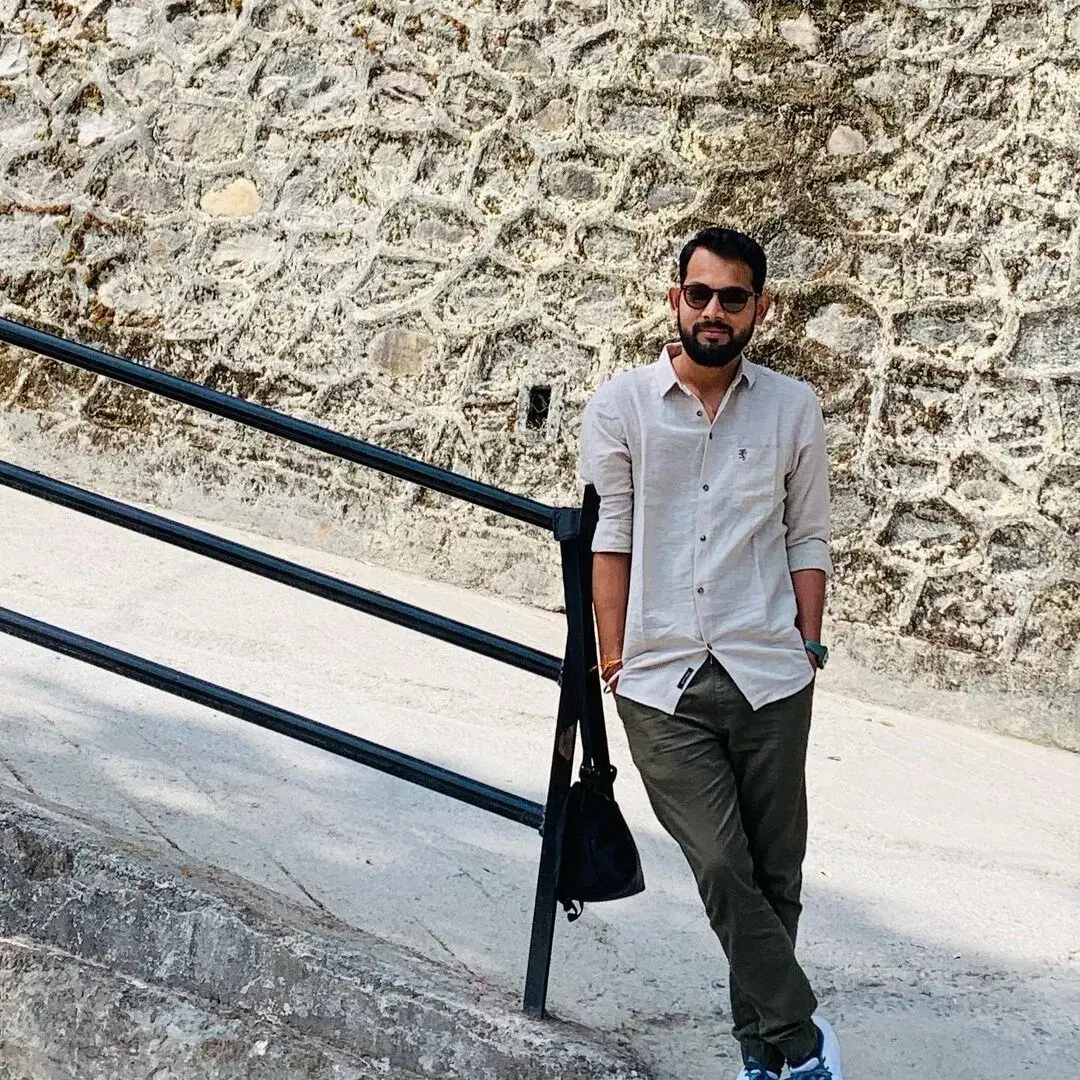 Punit Tripathi
The Blue Tigers bowed out of the tournament in dramatic circumstances against Bahrain after coming very close to qualifying for the knockout rounds.
If you think we used a strong word in the headline, think again. In this piece, we'll give credit where it's due and criticise whoever shunned responsibility. This was, logically, the biggest piece of football India should have been ideally ready to play and if you didn't pull your socks up during this tournament, you never will.
India prepared well for the AFC Asian Cup with a friendly against Arabian country Oman days before their first kick-off. To help matters, they managed to draw in away conditions, proving that the defence, at least, was in good shape. However, the onus was and always is on the attack. The lion's share of responsibility, over the last decade, has fallen on Sunil Chhetri and he had been in some healthy form over the last two months, in the domestic league.
And how well did they start! If you judge by that, India deserved the semi-finals, at least. Thumping Thailand 1-4 for the biggest Indian victory in the history of AFC Asian Championships was a dream come true for most Blue Tigers fans. Did the high come too early? Painfully, it seems so.
Watch: Thailand 1-4 India highlights
Stephen Constantine, the coach, was probably half-coaching the team. His methods looked to be working only in the defensive half of the pitch. Up top, the gameplay showed by Chhetri, Anirudh Thapa, Ashique Kuruniyan and Udanta Singh, all looked out of the talisman's book. Small passes on the ground when under pressure, lofted balls with players running into space, it all worked like a charm.
Add to that, Jeje Lalpekhlua's delightfully chipped goal and Thapa's confidence-laden lob, India would have been riding on some confidence to pull off that show. Thailand sacked their coach after the defeat and Constantine was getting a lot of accolades from a lot of quarters.
The amount of work that the team put in during their win against the War Elephants was evident. The discipline, too. India did not attract one booking in the entire game and having outplayed the Thais in that fashion, they looked set for a picture-perfect finish. Concurrently, Bahrain outwitted hosts and powerhouses UAE to earn a 1-1 draw. The group was wide open, for everyone to get something out of it.
Watch: India 0-2 United Arab Emirates highlights
Four days later, India were to face the hosts. In an encounter billed as likely to be one-sided, India came all guns blazing, having more shots on target than the UAE and trying equal potshots on the horizontal. They even struck the bar twice. What more can you expect from a side, that was billed to be punching bags for every other team in the group? India lost the game 0-2, but everyone, everyone knew that they had played well. It just wasn't their day. Would they stage a comeback against Bahrain?
Chhetri and Constantine, in unison after some time, endorsed the idea of going for a victory, when the side only needed a draw to qualify for the knockout stages. Their actions though, didn't match the words.
India started with Rowlin Borges in the centre of the park, alongside captain for the night Pronay Halder, to add steel against the physically burly Bahrain side. Borges, who was brought in to plug holes, opened more. He was not poor positionally, but his misplaced passes and slow recovering opened up a lot of space and freedom for the opposition.
Watch: India 0-1 Bahrain highlights
Every other player played their hearts out. Anas Edathodika got injured in the second minute. He already had a strapped knee prior to kick-off and a pull gave in. (He has now retired from the national team) Salam Ranjan Singh took his place and contributed well. In what became a one-sided display, the Bahrain players kept attacking. After a point, it felt like Manchester United of the late 90s were looking for an equalizer to win the Premier League.
Sadly, they got their goal in extra-time. It couldn't have been more preposterous for India, as the man of the hour, Halder himself, brought down a player to concede a penalty. Jamal Rasheed gladly placed it past Gurpreet Singh Sandhu and India were on a long, long flight back home.
Constantine, in tears, resigned as the national team manager's. His contract was due to end soon. This, basically, is the gist of the tournament. We'll now take you through reviews, through questions and through observations, that weren't too vivid to catch the general eye.
REVIEW
FIND OF THE TOURNAMENT
For India, there were a couple of them. Udanta played well in all three games, probably better than what he has done this season for Bengaluru FC. Two players, though, stole the show. Kuruniyan, except for that drab outing in the final game, where he tried to do too much on his own, matured into a perfect foil for senior pro Chhetri.
Ashique Kuruniyan (R) supported Sunil Chhetri brilliantly for most of the tournament
Kuruniyan created space, ran at defenders and when Jeje Lalpekhlua came on in the first two encounters, happily switched to the left flank to contribute to Subhasish Bose's defensive duties. The lad did not score any, but surely deserved at least one. The way he regularly played wall passes with Udanta and ran for the through-balls needle-stitched by Chhetri, was a treat. His Villarreal training helped, certainly.
The second would, sorry to whoever did not think of this, be Halder. The man shouldered responsibility and in some way. He controlled the midfield with aplomb and spread passes, both close in between the lines to Chhetri and long, switching it to Udanta wide right. Taking anything away from him for the penalty that he conceded against Bahrain would be wrong, as that could happen to any player on any given day. Retrospectively, he was one of the fittest Indian players on the pitch and gave his all in every game, every moment.
DISAPPOINTMENT OF THE TOURNAMENT
Edathodika should probably be singled out, but again, Gurpreet fans, he should also shoulder some of the blame. Against the UAE, the hosts had two shots on target and both of them bulged the net behind the Bengaluru custodian. Throughout the tournament, while he was at his supreme aerially, he was troubled time and again by ground balls and melees confused him and his defence.
Anas Edathodika (R) was at fault for the United Arab Emirates' opening goal against India
Anas, too, wasn't at his best. The Kerala-born defender hasn't had the best of seasons fitness-wise and Salam Ranjan's 90-odd minutes on the pitch against Bahrain forced many to think of him as a better alternative to the senior pro. India conceded the first goal against the UAE due to an Edathodika error and he was trolled repeatedly on social media. India, though, couldn't help but play the senior pro again, given his partnership with Sandhu and Sandesh Jhingan.
ALSO READ
QUESTIONS
We have some pertinent questions that we would like to ask anyone who runs the footballing side of the Indian national team. They are listed below:
If India could play football like they did against Thailand, what had held them back in the last two years? Or was it a last-minute adjustment, with someone with credibility putting his foot down to ensure this happens?

What if the team had played the same style of aggressive, on-the-front-foot football over the last two years? Had India finished and anticipated better in the game against the UAE, would they have been better prepared for the difficulty of Bahrain?

Why was Borges not substituted at half-time against Bahrain? He didn't really contribute anything to the team's gameplay, except for passing the ball to the feet of Bahrain's midfielders.

A lot of water has flown under the bridge during Constantine's time at the helm, but what next? A budget needs to be looked at, decided upon and someone with a vision needs to put things in order, right from the lower rungs of the ladder.
KEY OBSERVATIONS
Borges, this entire season, has not played as a #6, his role previously. He's thrived as a #8 and has contributed heavily to his team's attack at NorthEast United. Using him as a shield was an error in itself, in hindsight. Planning for such tournaments begins months before they start and if Dhanpal Ganesh wasn't available, Constantine should've taken Adil Khan, a better #6 certainly. He, anyway, used just 14 players out of his total roster of 18. If he wanted passing rigidity, he should've gone with the metronome-like Vinit Rai, who certainly knows how to pass the ball. Rai is also a calm customer and rarely makes a mistake positionally.
Chhetri and Indian fans can let out a grin. He looks fitter and hungrier than ever. With that cool hairstyle again, the skipper looks young and the kind of hard work he's putting in is an inspiration in itself. Not for a moment did the man not match Kuruniyan's or Udanta's work-rate, players much younger and faster than him.
Salam Ranjan has a calm and bright future with the national team. The man isn't outright flashy, but is effective. It depends on the next manager to make sure someone who has become an integral part of the side feels wanted and secure. The successor to Edathodika? Rahul Bheke would be the first to put his hand up for that position. This is an interesting proposition that the future manager would need to deal with.
A South American coach for flair and creativity, with lesser care for results, or a Spanish beautician with tiki-taka as his bread and butter? A rigid Englishman who provides the wingers with the kind of freedom they want and a defence-first attitude, or a Portuguese with another Jose Mourinho-styled system in his handbook? Who is India looking at next?
A lot of questions asked, a lot of questions to be answered.