Santosh Trophy
We need more time, expectations are high: Goa coach Derrick Pereira
By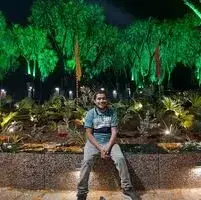 Rutvij Joshi
Goa edged past Kerala in the final game of the Group A fixture in the Santosh trophy booking their place in the final rounds of the competition. The team won 2 games and drew one in the process and qualified as the group winners. In the last few years, Goa's performance in the Santosh Trophy has not been at a desired standard.
This season, Goa Football Association named a strong squad composed of experienced and the new players and they named veteran coach Derrick Pereira at the helm in a quest for better fortunes and to the delight of GFA, Derrick delivered the initial target. Following the victory Khel Now had a chance to speak with Goa Santosh Trophy coach in an exclusive conversation
Selection hiatus and not ideal preparation before the tournament.
Derrick started the conversation by sharing his thoughts on the Group stage encounter, "It has been a tough qualifying group, stage lead, I mean that's saying. I felt we should have got little more time to prepare the team. There are a lot of issues that happened like we had just three rounds of the Goa League to choose players from. There was not many matches played to take a look at the players' performances. "
Furthermore he went ahead and quoted, " The rain spoiled the heavy rains in Goa. We had to cut down on sessions. Thirdly, we had to delay the selection because of AIFF announcing the third division league which would have been withdrawn. So for that we delayed the final selection and hence we had less time to prepare the team, less matches. After finalizing the team we didn't get practice matches. "
Thoughts on the journey in the Group stages
Speaking on the footballing aspect he quipped, " We had tough time against the first team, against Chhattisgarh. We created a lot of chances, we dominated the match. In fact, we dominated most of the matches possession-wise, creating chances but poor finishing let us down. It was a good experience for the boys,. Right from the beginning, they showed excellent attitude towards my response. They gave me a very good response towards my training methods
On joining Goa Santosh Trophy team as head coach
Derrick Pereira explained his reasons on joining Goa Santosh Trophy team , "There were a lot of younger coaches who did not respond in a positive way.Also, some players, I don't know, for whatever reason, so it was in the end, it was on me, who, being a senior coach, who, since I like taking challenges, I took up this challenge and I said that was the only reason behind it If the FC Goa management was ready to release me, then I would take. So with the help of FC Goa management I got the release and took this job. "
Expectations and realistic targets before the final round.
The players who were part of the Santosh Trophy setup will return to their respective clubs while some of them will represent the Goa team in the ongoing National Games before joining again for the final round. Speaking on the expectations and realistic targets the team is looking to achieve. The FC Goa TD mentioned, "We need more time. Expectations are high. Realistic targets for the final round to reach at least the semis or finals and see from there on."
"I always believe that anything is possible in football. and realistic targets are like you know it's for us if we have more time to prepare the team after the national games and if we get the same team to work together as a unit I team after the national games and if we get the same team to work together as a unit I think we will get better and achieve better results," he said in his concluding statement
posted in :